About Breast Reduction Surgery
Abnormally large breasts can cause social, functional, and physical issues for women. In addition, uneven and very large breasts can create self-confidence issues and embarrassment, as well as neck and back pain. Dr. Marisa Lawrence is a board-certified plastic surgeon in Atlanta, GA who continues to help countless women get back their confidence and feel more comfortable through surgical reduction of the breasts. This aesthetic surgery at Marisa Lawrence Plastic Surgery reduces excess breast fat and skin, as well as unhealthy tissue to redefine and reshape the breasts to a more normal size. Breast reduction surgery also reshapes the size of the nipples/areolas and repositions them so they are symmetrical with the new breast size. In most cases, a breast lift is performed to produce a tighter and younger-looking appearance.
If you are challenged with large, heavy breasts that create obstacles in your daily life, cosmetic breast reduction may be a good option to get the silhouette you wish for. This surgery is helpful for women who experience stress and emotional anxiety or find it difficult to lead an active life because of the weight of their breasts. If you also deal with ongoing skin rashes or irritations (as well as back or neck pain), this surgery can eliminate these annoyances. It is important patients are at a normal weight and find a trained surgeon, like Dr. Lawrence, who understands their desired outcome and has the aptitude to produce a pleasing and natural appearance.
Breast Reduction Reviews
"Breast Implant Removal - No lift - After having breast implants for 11 years that were way too large for me I wanted them out! Dr. Laurence was great with answering all of my questions about explanting and full capsulectomy. I told her I wanted to breastfeed in the future so I didn't want a lift. She agreed that explant and capsulectomy were my best course of action and also that I had plenty of my own breast tissue so I shouldn't worry about my size.At two weeks post op, she was definitely right! I honestly had no idea what I would look like without implants, but I absolutely love my natural size. The reason I got them originally was to make them more even and symmetrical. But even putting in two different sized implants, they still weren't totally the same. I've learned now that is totally okay! I love my two different boobs.Marisa Lawrence and the rest of her staff were all amazing. Everyone in the office was super kind and welcoming. I will totally recommend Dr. Lawrence to people I know.Updated on 19 Dec 2020:I just got my tapes taken off a couple days ago and this is how my scars are look. Nurse said they look great! They are right in the crease of my breast so you can't see them at all. I was told to care for them by wiping with alcohol twice a day and following that with a little bit of vaseline. I'll do that for two weeks until my next appointment.Updated on 30 Dec 2020:Just wanted to post my 4 week post op photos! I am so happy with my new old boobs! I finally remembered why I got the implants in the first place and it was because I was insecure with my boobs being two different sizes. If only I knew then how normal that was!!! My right nipple is still a little inverted but I just work on it a little bit every day to poke out. I know they will continue to heal and change so I'm not worried about it!Updated on 27 Jan 2021:Still feeling really great and very happy about my results! My right nipple is still a little inverted sometimes but not all the time and I think she'll poke out for good eventually! I got the all clear from Dr. Lawrence for working out and all that so I am ready to get back in shape after taking all this time off."
- A. /
RealSelf /
Dec 25, 2020
"Marisa Lawrence Was my plastic surgeon I recently got my breast implants done she did a breast implant exchange on me. She went above and beyond my expectations! She's very nice and understanding and very patient! Her staff is nice and her facility is clean you would love it here! She knows her work and she's great at it!"
- B.M. /
Yelp /
Jun 16, 2021
"Dr. Lawrence is one of a kind in her profession. I came in after suffering for 2.5 years from being ill due to breast implants and she was the first doctor who simply believed me. I had gone to so many doctors after my implants were put in with problems and not one of them agreed that my implants were the problem. I chose her because she believed me and I recommend her because she did an..."
- N. /
RealSelf /
Oct 16, 2020
"Breast Implant Removal - No lift - After having breast implants for 11 years that were way too large for me I wanted them out! Dr. Laurence was great with answering all of my questions about explanting and full capsulectomy. I told her I wanted to breastfeed in the future so I didn't want a lift. She agreed that explant and capsulectomy were my best course of action and also that I had plenty of my own breast tissue so I..."
- A. /
RealSelf /
Dec 16, 2020
"I Love my Body Again! - I came to Dr. Lawrence after many months of searching for the right surgeon. I am a gastric bypass patient and had a lot of skin that I wanted removed. Dr. Lawrence made me feel comfortable, and answered all of my questions with expertise. Now, three surgeries later, I am in love with my body again. My tummy tuck is perfect and I love my flat tummy. She did an amazing breast augmentation..."
- K. /
RealSelf /
Oct 23, 2020
Previous
Next
Breast reduction surgery is an outpatient process and is performed with general anesthesia. The timing of surgery is dependent upon various factors, including the complexity of the incision, the overall reduction technique, and finally, how much reduction is required. The nipple and areola repositioning is also a factor. For most patients, liposuction is used for fat and tissue elimination to decrease the breast size. During the private consultation, all of these factors are addressed with Dr. Lawrence. The issue surrounding scarring is also scrupulously discussed as it is common to occur. However, surgical skill and advanced methods have led to a noticeable reduction in overall scarring. Depending on the intricacy of the reduction, either an anchor or a vertical incision will be incorporated. The breast tissue will be removed, and the existing tissue and skin will be pulled tight and secured.
After surgery, you will be observed closely in our comfortable recovery facility and then discharged home to heal. A small, tube-like draining device will most likely be placed near the surgical site to reduce bleeding and swelling. A medical sports bra will be put in place for several days that will boost blood flow to the breasts during the initial healing period. Within about a month, the breasts will position themselves and settle, and the post-op effects will go away. The vast majority of our patients at Marisa Lawrence Plastic Surgery remark that they feel less weighed down and more reassured. After breast reduction surgery, you can buy the clothes you could not wear before, and feel enthusiastic about your new figure. Remember, it is still important to remain at a healthy weight so the results are not affected in a negative way.
Frequently Asked Questions
How much does breast reduction surgery cost?
The cost of your breast reduction surgery will be discussed with Dr. Lawrence during your consultation. Once she has developed your treatment plan, it will be easier to estimate your costs, including anesthesia, fees for the surgical facility, and more. Breast reduction surgery often causes a significant improvement in a patient's life so our team will help you find low-interest financing to make your treatment affordable.
Will my nipples be moved?
In most cases, the nipples and areola will be shifted up to a higher position on the breast during the surgery. If a large amount of tissue and skin are being removed, your nipple-areola complex may need to be moved. Dr. Lawrence will choose a technique, like an anchor incision, so the nipple and areola can be moved higher on the breast. It is also possible to reduce the size of the areola with an areolatome. All of these options will be discussed during your consultation before Dr. Lawrence helps you decide on the best plan to achieve your goals.
Can I breastfeed after a breast reduction?
Breast reduction surgery may affect your ability to breastfeed. While some women may still be able to breastfeed after a reduction, some cannot. It is difficult to predict whether your surgery will cause problems with breastfeeding. For this reason, Dr. Lawrence recommends that patients be done having children or be willing to not breastfeed before having breast reduction surgery.
Can my breasts regrow after surgery?
After reduction surgery, your breasts can get bigger or smaller with significant weight changes. This is why it's helpful to be at a stable, easy to maintain weight before your surgery. During your consultation, Dr. Lawrence will talk to you about the best ways to prepare for your surgery and what you should do after to ensure you are happy with your results.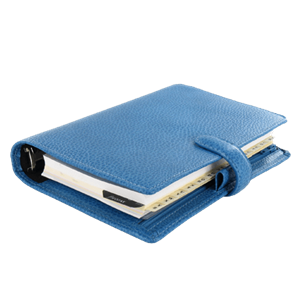 Plan Your Procedure
Average Cost

From

$5,500

Recovery Time

1 – 2 Weeks

Average Procedure Time

2 – 3 Hours

Post-op Follow-up

1 Week

Procedure Recovery Location

Outpatient
Contact Us
Smaller Breasts, Larger Life
Dr. Lawrence has helped countless women reclaim their health for a more engaging life with surgical reduction of the breasts. During your first visit at Marisa Lawrence Plastic Surgery, Dr. Lawrence will go over all of the options to reach your desired outcome and tailor a custom treatment plan to fit your needs. There is no need to continue living with the discomfort or lack of confidence that can sometimes accompany oversized breasts. Please call our practice in Atlanta, GA to understand more about this life-changing breast reduction surgery.
Related Procedures
Related Posts