About Breast Reduction Surgery
Abnormally large breasts can cause social, functional, and physical issues for women. In addition, uneven and very large breasts can create self-confidence issues and embarrassment, as well as neck and back pain. Dr. Marisa Lawrence is a board-certified plastic surgeon in Atlanta, GA who continues to help countless women get back their confidence and feel more comfortable through surgical reduction of the breasts. This aesthetic surgery at Marisa Lawrence Plastic Surgery reduces excess breast fat and skin, as well as unhealthy tissue to redefine and reshape the breasts to a more normal size. Breast reduction surgery also reshapes the size of the nipples/areolas and repositions them so they are symmetrical with the new breast size. In most cases, a breast lift is performed to produce a tighter and younger-looking appearance.
If you are challenged with large, heavy breasts that create obstacles in your daily life, cosmetic breast reduction may be a good option to get the silhouette you wish for. This surgery is helpful for women who experience stress and emotional anxiety or find it difficult to lead an active life because of the weight of their breasts. If you also deal with ongoing skin rashes or irritations (as well as back or neck pain), this surgery can eliminate these annoyances. It is important patients are at a normal weight and find a trained surgeon, like Dr. Lawrence, who understands their desired outcome and has the aptitude to produce a pleasing and natural appearance.
Breast Reduction Reviews
"The BEST!!! - Dr. Lawrence and her entire staff have been an absolute pleasure to work with! Their professionalism and optimism put me at ease and gave me the confidence needed to move forward with surgery. Dr. Lawrence was able to correct an area that did not properly heal, from a previous abdominal surgery (with a different surgeon), and I feel 100% again! She also conducted a breast reduction/lift and I could not be happier. I believe from start to finish, I have been given the very best treatment from Dr. Lawrence and everyone from her office."
- Anonymous /
Vitals /
Oct 01, 2015
"Absolutely Amazing Experience and Surgeon! - I can not rave enough about my experience with Dr. Marisa Lawrence! From the front desk, to the people dealing with my insurance, to my nurses, to my care takers, to Dr. Marissa herself, I have had the best experience! I had a breast reduction done on May 2, 2018. Firstly, from my very first visit, to see if it was medically necessary (which it definitely was) and to see if my insurance would cover it, I was treated with kindly, truthfully and respectfully. Edward, the guy who handled my insurance fought long and hard! He really went above and beyond for me, but because there was just an exclusion in my policy, there was nothing that can be done. But even though my United Health Care Insurance through Starbucks denied me (25 years old, never had kids, size 34J boobs that literally went down to my belly button with my nipples facing to the ground, VERY DISAPPOINTED EMPLOYEE STARBUCKS!), they worked with me on getting me the best price and even more so, the best surgery and care! It's only been 4 weeks from my surgery but from the moment they took my bandages off and I saw the results I just started to cry because I was so thrilled! I did have a complication; I had a blood clot found, but it was just because of my blood and that I'm just a clotter, and it had nothing to do with how the surgery was done, but they took care of me and directed me to exactly who and what I need to do. Every time I come in for my check up, I'm seen in a timely matter and told exactly what I need to do until I see them again. They are very direct and to the point without being rude! Personally, I would rather them to be honest and direct and 10 mins than beat around the bush for an hour! Highly, highly recommend this office and surgeon because my life is now changed for the better! So so happy my physician recommended she to me! I just can't thank them enough and if I ever need anything else done, I won't hesitate on who to go to!"
- Anonymous /
Vitals /
May 29, 2018
"34GGG and growing - Needed this Reduction - I was so frightened and put this much needed surgery off for way too long. I was afraid of the pain, a horrible outcome, disfiguration, loss of sensation, death - you name it, I feared it. That was such a huge mistake. Dr. Lawrence is the BEST! I had literally no pain, a wonderful outcome. My feeling has come back and I look better than ever. The relief from losing what felt like boulders on my shoulders was immediate. I woke up from surgery pain free in my neck, head and chest for the first time in a very long time. I am now longer disproportionate and I feel great!!! The best part of the surgery was the entire experience. From day one, Dr. Lawrence and her staff put me at ease and walked me through the process. The post-operative appointments were scheduled weekly so that I never felt like I didn't know what was happening as I was healing. I cannot recommend Dr. Lawrence with any higher recommendation than this - She is the BEST. Absolutely, 1000%, the BEST - do not delay if you are in need of a breast reduction. Schedule your surgery with Dr. Lawrence now."
- Anonymous /
Vitals /
Sep 25, 2015
"Awesome Atlanta Surgeon - Dr. Lawrence came highly recommended by other doctors but it took just one with meeting with her to see why. She is compassionate and meticulous. She performed my breast reduction perfectly, and my recovery was flawless! Her staff is highly trained, skilled and compassionate also. Great team. I highly recommend this doctor."
- Anonymous /
Vitals /
Jan 14, 2015
"Great experience - I was very pleased with my experience with Dr Lawrence. Her staff is very helpul and accomodating. I was over 30 minutes late to my appointment and even offered to reschedule but they assured me it wasn't a problem and very understanding. I had alot of questions about breast reduction and Dr Lawrence was kind and patient with me as I told her my fears and concerns that had kept me from having this surgery years ago. She put me at ease and answered all of my questions in a very informed manner and so that I the patient, fully understood. I am so pleased with the results of my surgery. Dr Lawrence takes time with each of her patients and gives you the "I am the only one feeling." I really appreciate that. At my post op appointment I waited no more than 10 minutes but I know that there are of course other patients besides me and if I need to wait a bit longer to see her, then I am more than happy to do so. I would highly recommend Dr Lawrence and her staff to anyone looking for a Plastic Surgeon."
- Anonymous /
Vitals /
Jun 30, 2010
Previous
Next
Breast reduction surgery is an outpatient process and is performed with general anesthesia. The timing of surgery is dependent upon various factors, including the complexity of the incision, the overall reduction technique, and finally, how much reduction is required. The nipple and areola repositioning is also a factor. For most patients, liposuction is used for fat and tissue elimination to decrease the breast size. During the private consultation, all of these factors are addressed with Dr. Lawrence. The issue surrounding scarring is also scrupulously discussed as it is common to occur. However, surgical skill and advanced methods have led to a noticeable reduction in overall scarring. Depending on the intricacy of the reduction, either an anchor or a vertical incision will be incorporated. The breast tissue will be removed, and the existing tissue and skin will be pulled tight and secured.
After surgery, you will be observed closely in our comfortable recovery facility and then discharged home to heal. A small, tube-like draining device will most likely be placed near the surgical site to reduce bleeding and swelling. A medical sports bra will be put in place for several days that will boost blood flow to the breasts during the initial healing period. Within about a month, the breasts will position themselves and settle, and the post-op effects will go away. The vast majority of our patients at Marisa Lawrence Plastic Surgery remark that they feel less weighed down and more reassured. After breast reduction surgery, you can buy the clothes you could not wear before, and feel enthusiastic about your new figure. Remember, it is still important to remain at a healthy weight so the results are not affected in a negative way.
Frequently Asked Questions
How much does breast reduction surgery cost?
The cost of your breast reduction surgery will be discussed with Dr. Lawrence during your consultation. Once she has developed your treatment plan, it will be easier to estimate your costs, including anesthesia, fees for the surgical facility, and more. Breast reduction surgery often causes a significant improvement in a patient's life so our team will help you find low-interest financing to make your treatment affordable.
Will my nipples be moved?
In most cases, the nipples and areola will be shifted up to a higher position on the breast during the surgery. If a large amount of tissue and skin are being removed, your nipple-areola complex may need to be moved. Dr. Lawrence will choose a technique, like an anchor incision, so the nipple and areola can be moved higher on the breast. It is also possible to reduce the size of the areola with an areolatome. All of these options will be discussed during your consultation before Dr. Lawrence helps you decide on the best plan to achieve your goals.
Can I breastfeed after a breast reduction?
Breast reduction surgery may affect your ability to breastfeed. While some women may still be able to breastfeed after a reduction, some cannot. It is difficult to predict whether your surgery will cause problems with breastfeeding. For this reason, Dr. Lawrence recommends that patients be done having children or be willing to not breastfeed before having breast reduction surgery.
Can my breasts regrow after surgery?
After reduction surgery, your breasts can get bigger or smaller with significant weight changes. This is why it's helpful to be at a stable, easy to maintain weight before your surgery. During your consultation, Dr. Lawrence will talk to you about the best ways to prepare for your surgery and what you should do after to ensure you are happy with your results.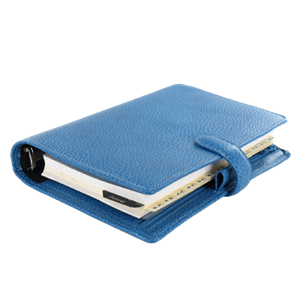 Plan Your Procedure
Average Cost

From

$5,500

Recovery Time

1 – 2 Weeks

Average Procedure Time

2 – 3 Hours

Post-op Follow-up

1 Week

Procedure Recovery Location

Outpatient
Contact Us
Smaller Breasts, Larger Life
Dr. Lawrence has helped countless women reclaim their health for a more engaging life with surgical reduction of the breasts. During your first visit at Marisa Lawrence Plastic Surgery, Dr. Lawrence will go over all of the options to reach your desired outcome and tailor a custom treatment plan to fit your needs. There is no need to continue living with the discomfort or lack of confidence that can sometimes accompany oversized breasts. Please call our practice in Atlanta, GA to understand more about this life-changing breast reduction surgery.
Related Procedures
Related Posts