If you have always had thin lips or you have noticed less volume in your lips over time, surgical or nonsurgical lip augmentation can help give you a more shapely and full mouth. Lip augmentation can be accomplished with a fat transfer, silicone implants, or a lip lift to give you the volume you desire. Lip augmentation can provide amazing results that last for years. For lip augmentation without surgery, there are many injectable dermal fillers that can temporarily plump the lips for a fuller appearance. If you're interested in surgical or nonsurgical augmentation, contact Marisa Lawrence Plastic Surgery in Atlanta, GA to schedule an appointment for a consultation. Double board-certified plastic surgeon Dr. Marisa Lawrence can go over all your choices and develop your unique lip augmentation treatment plan.
Lip Implants
For the longest-lasting results, implants can be placed in the upper and/or lower lips to enhance the shape and volume of your mouth.
Fat Transfer
By transferring fat from an area of your body with liposuction and putting the purified fat into the lips, you can get natural-looking improvements.
Lip Lift/Vermilion Advancement
This surgical technique alters the borders of the upper and/or lower lips to increase the area and shape of the mouth.
Dermal Fillers
Injectables, including Juvéderm or Restylane, can temporarily add volume to the lips and reduce the appearance of vertical lip lines.
Reviews
"I was a nervous wreck coming into this consultation. The staff at Dr. Lawerence's office made me feel so welcome and comfortable. Dr. Lawerence was very knowledgeable and answered all of my questions with ease. She confirmed all my fears and doubts about my implants causing me to be so sick. I look forward to my upcoming surgery with her and the road to recovery."
- C.T. /
Yelp /
Mar 24, 2021
"Great Gain, Little Pain! - Dr. Lawrence and everyone in her office are top notch. Dr. Lawrence listened to my needs and came up with creative solutions that allowed me to avoid anesthesia while still getting great results. Every single person in her office is supportive, kind, and professional. "
- T. /
RealSelf /
Mar 22, 2021
"Dr. Lawrence worked magic on me!  I had the bandaid lift and upper eye lift.  I look and feel refreshed.  Its a natural appearance.  Her office staff and team are honest and engaging. I appreciate the support and encouragement.  I had an Awesome result!"
- C.E. /
Yelp /
Feb 23, 2021
"Dr.Marisa remembered me from 6 yrs ago when I went for consultation and she and her team with Dr.Angela and Erin put their best foot forward to meet my expectations. The Northside hospital never fails to exceed its exceptional hospitality that makes you forget your pain and fears ... yes they give "good stuff" that works making it agony free during and after procedure. From lab work, covid test, preop preparation (my nurses were the D team 😀) Comfort and care means alot. I had seen 2 other doctors for consultation in different states but you always stood out May God bless the works of your hands and entire team."
- W.K. /
Facebook /
Jan 24, 2021
"I will say that Dr. Lawrence and her staff are the best of the best. I was beyond amazed with the results from my surgery. I have given Dr. Lawrence two new names so far🤣 miracle worker because when I tell you I don't know how she transformed my body the way she did. The second name is 🔥 (fire) cause she has me Hott. I love that she listen to you and very attentive. I have and will continue to recommend her to my family and friends. She really cares about her patients and their pretty scars💓.I am ecstatic that I picked an amazing Dr. that gave me amazing results.I am looking forward to my next surgery, again thank you for the confidence boost."
- L.K. /
Facebook /
Dec 28, 2020
Previous
Next
Surgical or nonsurgical lip augmentation can help give you fuller lips and a more appealing mouth shape. Depending on your goals, you can decide on a surgical lip augmentation procedure for lasting results or injectable dermal fillers without recovery time. It can be helpful to start with nonsurgical fillers to see how different amounts of volume look before moving to a surgical lip enhancement. Ideal candidates for upper and/or lower lip augmentation at Marisa Lawrence Plastic Surgery:
Have always had thin lips or have lost lip volume with age
Have uneven or asymmetrical lips
Want to enhance the whole face
Are in overall good health
The approach taken during the procedure will vary, depending on the chosen course of treatment:
Lip Implants
A small incision is made in the corner of the mouth so the lip implant(s) can be guided into place. It may take 1 – 3 weeks for the implant(s) to settle into their final position and any swelling to subside, but lip implants will create results that are long-lasting.
Fat Transfer
With a fat transfer, fat will be extracted (via liposuction) from an area with excess fat. The extracted fat will then be purified and injected into your lips until the desired fullness is achieved. Since some fat is usually reabsorbed by the body in time, the lips may be filled a little more to compensate for this loss. Lip enhancement with a fat transfer may be repeated to sustain or enhance your appearance, but usually, your results will last for many years.
Lip Lift/Vermilion Advancement
During this surgical lip enhancement, a very small incision will be made along the upper and/or lower border of the lip. A small area of skin outside the lips will be removed, then the lips will be stretched to cover the excised skin and sutured into position. This lip improvement surgery creates long-lasting results that improve the size and shape of the lips.
Dermal Fillers
Nonsurgical lip augmentation can be done with injectable dermal fillers, like Juvéderm or Restylane. Dermal fillers can be performed as an outpatient procedure in one of our treatment rooms. Depending on the dermal filler used, a local anesthetic may be included in the formula or a numbing cream can be applied to the lips before the treatment. Once your lips have been prepared, several quick injections will be made in the needed areas of the lips and then massaged to create smooth results. You should be able to leave after your procedure to resume your daily activities.
It's important to follow all the aftercare instructions provided by Dr. Lawrence to achieve optimal healing and your best results. Whether you received a surgical or nonsurgical lip augmentation, your lips will probably be sore or tender for a few days. With a fat transfer, you can expect the area where the fat was extracted to be sore as well. Ice packs and over-the-counter pain medications are recommended to reduce any inflammation and discomfort. The results of lip augmentation with a dermal filler can last for around 3 – 12 months, depending on the specific injectable chosen for the treatment. Surgical lip augmentation should provide lasting results, but natural aging will continue and may impact results over time. Talk to Dr. Lawrence about touch-up treatments that can refresh your results.
Frequently Asked Questions
How much does lip augmentation cost?
Costs for augmentation will be based on multiple factors, including whether you are getting a fat transfer, implants, or dermal fillers. During your consultation with Dr. Lawrence, she will create your treatment plan before calculating your estimated cost. Marisa Lawrence Plastic Surgery accepts many payment options and we can help you find low-interest financing to make your treatment easier to afford.
Can I get the lips of a specific celebrity?
You may come in asking for the full, sexy lips of a celebrity. Bringing in photos of what you like can help Dr. Lawrence understand your goals, but it may be difficult to get the shape and appearance of another person. At your consultation, Dr. Lawrence will listen to your goals before discussing your options (implants, a fat transfer, or dermal fillers) for lip augmentation. From there, she will craft your custom treatment plan.
Should I get implants, a fat transfer, or fillers?
Depending on your specific wants, Dr. Lawrence will help you decide between dermal fillers, a fat transfer, and implants for your augmentation procedure. If you are unsure about what you want or nervous about an invasive procedure, injectable fillers may be a better choice. In your consultation, Dr. Lawrence can discuss the pros and cons of all your options so you can decide which is best for you.
Do lip implants look fake?
Lip implants are made with flexible materials that look and feel natural. With her years of training and experience, Dr. Lawrence performs lip augmentation so your results will look natural and beautiful. During your consultation, she will discuss the size and shape of upper and/or lower implants to match your goals. After a few months, your implants will settle into their final position and the inflammation from surgery will subside so you can enjoy your results.
Is lip augmentation reversible?
Usually, patients are very pleased with their results. However, if you are unhappy with your outcomes, you can have your implants removed. If you are unsure about implants, Dr. Lawrence may suggest injectable fillers as they are less invasive. With injectable fillers, the gel solution will slowly absorb into the body over time, which means that your lips will become smaller.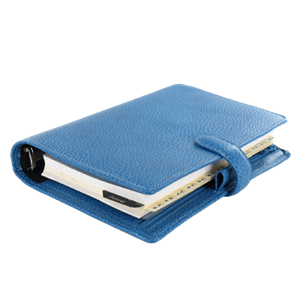 Plan Your Procedure
Average Cost

From

$600

Average Procedure Time

30 Minutes

Post-op Follow-up

1 Week

Procedure Recovery Location

Outpatient
Contact Us
Marisa Lawrence Plastic Surgery wants you to love the shape and volume of your lips. With different lip augmentation treatments, you can enjoy plump, well-shaped lips that boost your total appearance. Call our Atlanta, GA office today to schedule a treatment consultation with Dr. Lawrence. She can assess your needs and goals to create a personalized treatment plan that will achieve your desired lips.
Related Procedures
Related Post