Even a bit of extra fat in the upper neck area will cause the appearance of a "double chin" that may be bothersome to both men and women. The excess pockets of fat below the chin (or the submental area) may be caused by aging, weight fluctuations, or genetics that lead to a weaker chin and jawline for an undefined profile. Double board-certified plastic surgeon Dr. Marisa Lawrence is happy to offer a new technique to reduce neck fat at Marisa Lawrence Plastic Surgery Atlanta, GA. Approved by the Food and Drug Administration (FDA), Kybella is the first nonsurgical option for submental fat. The active ingredient in Kybella is a synthetically made version of deoxycholic acid that acts as the natural DA in the body to break down and absorb fat. Once it has been injected beneath the chin, you may see a noticeable reduction in the amount of fat. When the fat is removed, the cells will not regenerate so you are able to enjoy your new slender profile and defined jawline for years to come.
The best patients for Kybella injectable treatments have unwanted fat in the upper neck (submental area) that causes a double chin or unwanted volume. This injection corrects stubborn areas of fat that cannot be removed with common weight loss methods due to genetics, aging, or other conditions. If you are near a healthy weight, but diet and exercise have not been able to eliminate the fat in your submental area, Kybella may be the right option for your goals. While Kybella can be used to address small to moderate amounts of fat in the submental area, significant amounts of fat may require surgical liposuction at Marisa Lawrence Plastic Surgery.
Reviews
"Dr.Marisa remembered me from 6 yrs ago when I went for consultation and she and her team with Dr.Angela and Erin put their best foot forward to meet my expectations. The Northside hospital never fails to exceed its exceptional hospitality that makes you forget your pain and fears ... yes they give "good stuff" that works making it agony free during and after procedure. From lab work, covid test, preop preparation (my nurses were the D team 😀) Comfort and care means alot. I had seen 2 other doctors for consultation in different states but you always stood out May God bless the works of your hands and entire team."
- W.K. /
Facebook /
Jan 24, 2021
"I will say that Dr. Lawrence and her staff are the best of the best. I was beyond amazed with the results from my surgery. I have given Dr. Lawrence two new names so far🤣 miracle worker because when I tell you I don't know how she transformed my body the way she did. The second name is 🔥 (fire) cause she has me Hott. I love that she listen to you and very attentive. I have and will continue to recommend her to my family and friends. She really cares about her patients and their pretty scars💓.I am ecstatic that I picked an amazing Dr. that gave me amazing results.I am looking forward to my next surgery, again thank you for the confidence boost."
- L.K. /
Facebook /
Dec 28, 2020
"So Relieved! - After having breast implants for 11 years that were way too large for me I wanted them out! Dr. Laurence was great with answering all of my questions about explanting and full capsulectomy. I told her I wanted to breastfeed in the future so I didn't want a lift. She agreed that explant and capsulectomy were my best course of action and also that I had plenty of my own breast tissue so I shouldn't worry about my size.At two weeks post op, she was definitely right! I honestly had no idea what I would look like without implants, but I absolutely love my natural size. The reason I got them originally was to make them more even and symmetrical. But even putting in two different sized implants, they still weren't totally the same. I've learned now that is totally okay! I love my two different boobs.Marisa Lawrence and the rest of her staff were all amazing. Everyone in the office was super kind and welcoming. I will totally recommend Dr. Lawrence to people I know."
- A. /
RealSelf /
Dec 17, 2020
"I have been seeing Dr. Lawrence for different issues -- some cosmetic and some not.  I have always been treated with empathy and caring.  I cannot say enough good things about her staff, as they are attentive to your needs and wellness.  Dr. Lawrence is a true artist in her field.  I highly recommend Dr. Lawrence."
- M.G. /
Yelp /
Dec 11, 2020
"Dr. Lawrence did my first breast cancer reconstruction 18 years ago and the results were amazing. Fast forward to a second breast cancer diagnosis and mastectomy.  Due to insurance, I saw a former colleague of hers and I am so disappointed with the results. Dr. Lawrence is the best!"
- M.K. /
Yelp /
Nov 10, 2020
Previous
Next
Kybella is done during an in-office appointment. Dr. Lawrence will generally apply a numbing gel to the injected area, if desired, after the skin is clean. The procedure takes about 15 – 20 minutes, which includes a few small injections targeting the submental area. Some patients may require one treatment to get to their desired look while some may want a few treatments spaced 3 – 4 weeks apart at Marisa Lawrence Plastic Surgery.
Injections of Kybella don't require anesthesia so you are allowed to leave the office as soon as you feel comfortable to resume your daily activities. You may notice temporary bruising, numbness, or swelling below your chin, although this should not last longer than a couple of days. Call Marisa Lawrence Plastic Surgery immediately if you are noticing any unusual side effects, including facial muscle weakness, difficulty swallowing, or if your smile is uneven. While the fat cells that are destroyed do not return, the cells left over can grow larger so you need to maintain a steady weight after your Kybella injections to prevent new pockets of fat from forming. Optimal results following this treatment leave your neck looking sleeker and tighter, and your profile will be more defined.
Frequently Asked Questions
How much does Kybella cost?
Kybella treatment costs will depend on how many appointments you need. During your consultation, a customized treatment plan will be made to match your goals. A member of our staff can also review payment options with you during your consultation.
How does Kybella work?
The active ingredient in Kybella, deoxycholic acid, works to break down fat cells in the upper neck. After they are destroyed, these cells will not grow back. Therefore, additional treatments should not be necessary once you have met your goal.
Can Kybella be used to treat other areas of the body?
Currently, Kybella may only be used to treat the upper neck. Kybella has been proven to effectively reduce the fat in the upper neck that creates the appearance of a double chin. Kybella isn't approved by the Food and Drug Administration (FDA) for use on any other areas of the body.
Am I eligible for a Kybella treatment?
There are a few factors that could make you ineligible to receive a Kybella treatment. You must be over the age of 18 years old, not pregnant or breastfeeding, and cannot have any infection at the treatment site. Prior to the Kybella treatment, you should share any health concerns and your medical history with your injector so they can decide if you can safely receive the treatment.
How many treatment sessions will I need?
At your consultation, a customized injection plan will be created to meet your needs. Usually, patients receive between 2 – 4 Kybella treatments before achieving their goals. Kybella appointments must also be spaced about one month apart. You should not get more than six treatments.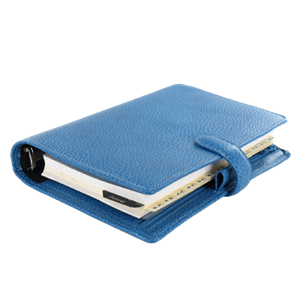 Plan Your Procedure
Average Cost

From

$600

Recovery Time

1 – 2 Days

Average Procedure Time

1 Hour

Post-op Follow-up

3 Weeks

Procedure Recovery Location

Office
Contact Us
Even if everyone else in your family may have to mask their hereditary double chin, it doesn't mean you need to. Schedule an initial consultation with Dr. Marisa Lawrence to learn more about the revolutionary Kybella injectable treatments at Marisa Lawrence Plastic Surgery in Atlanta, GA. Eliminate your double chin so you can enjoy a well-defined jawline today.
Related Procedures
Related Post