To diminish the effects of aging and to prevent lines, wrinkles, and lax skin from forming on the forehead and upper face, Marisa Lawrence Plastic Surgery is proud to offer BOTOX in Atlanta, GA. This facial rejuvenation procedure provides amazing results and is popular among both men and women. BOTOX can make a dramatic enhancement to dynamic facial wrinkles, which are the result of expressions and movement with the muscles contracting on the forehead. The lines disappear as the face relaxes, but dynamic creases can still exist. BOTOX is a purified strain of botulinum toxin (type A) that temporarily blocks the movements of the underlying tissue and muscle. To diminish the appearance of these dynamic lines and wrinkles, BOTOX is injected to relax and soften the skin. This specific injection is most commonly placed by our licensed aesthetician between the brows where the number "11" appears, on the Crow's feet, and throughout the forehead.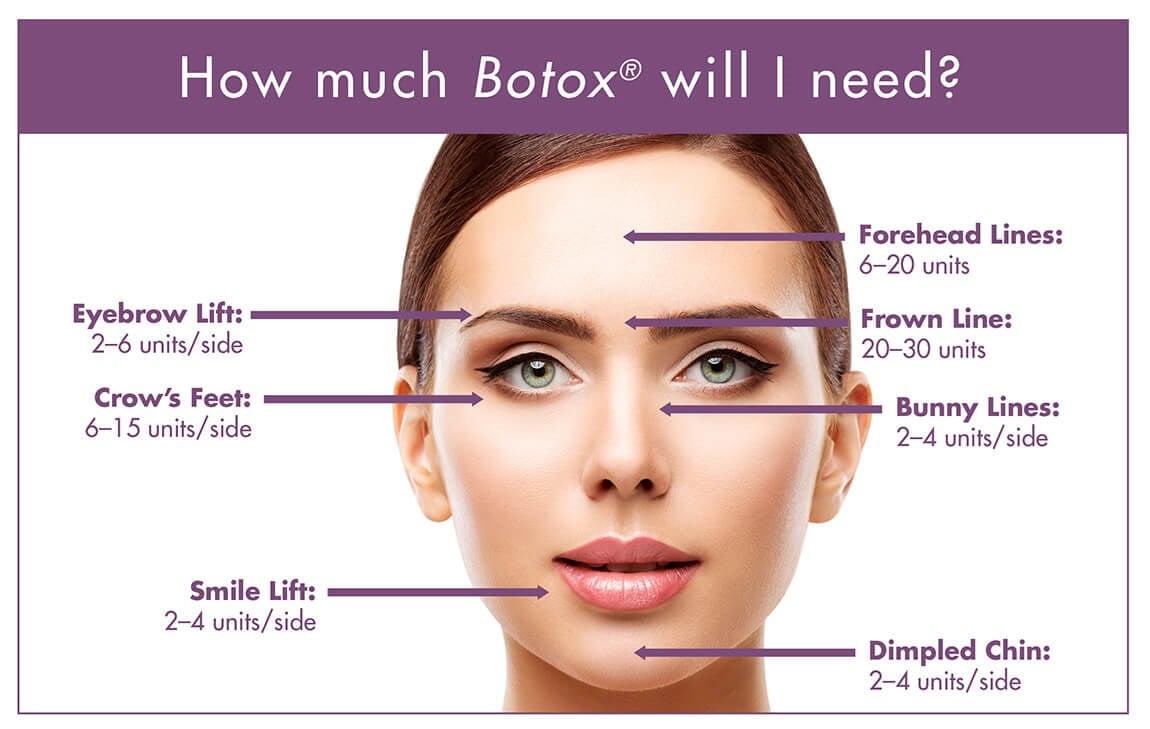 BOTOX® Reviews
"I highly recommend Dr. Lawrence. I've had several procedures done by her over the years and have been extremely satisfied with everything. I will continue to go to Dr. Lawrence and recommend her for all cosmetic procedures (wether injectables, photofacials  or more invasive cosmetic surgery). Dr. Lawrence and her staff are truly the best and listen to the patient wants and needs and strive to achieve satisfactory results each and every time. 5 stars."
- G.K. /
Yelp /
Oct 17, 2018
"A top rated doctor - I have been a patient of Dr Marisa Lawrence since 2001 when I had a tummy tuck. Since then she has performed surgery on a forehead laceration and regular botox, juvederm, and sculptra injections to my face. Dr Lawrence and her staff have not only provided me with excellent care but a very pleasurable experience with each office visit. I highly recommend Dr.Marisa Lawrence an excellent plastic surgeon and a warm and caring health professional. She is defintely one of Atlanta's top doctors."
- Anonymous /
Vitals /
Oct 21, 2015
"RN Workflow Consultant - Dr. Lawrence is very thorough, professional and takes the time to answer any questions I have. Her nurse, Lisa and front office staff Christy and Ryan are always welcoming and have been very flexible with me to get appointments when they are convenient for me. I highly recommend Dr. Lawrence. I have beautiful results from botox, juvederm and laser treatments for sun damage from playing tennis. I cannot say enough good things about my experience with her."
- Anonymous /
Vitals /
Sep 21, 2010
"Dr. L made me look like a superstar. She saved my marriage. Her staff is the best in Atlanta, they are amazing with toning with the cool sculpting machine. Her Botox parties make all of my friends look great and for an even better price. She's the best plastic surgeon in Atlanta and cares deeply about her patients. She saw me everyday I was in the hospital multiple times."
- S.E. /
Healthgrades /
Jul 01, 2017
"Hands down, an incredible surgeon! - Atlanta, GA - Simply the best. Dr. Lawrence did an implant removal, capsulectomy and mastopexy with sub-muscular implants. The results are very natural and exactly what I wanted. Her personal attentiveness, expertise and follow up were excellent...everything that should be expected! She continues to do my injectables and, if needed in the future, will be my surgeon."
- T. /
RealSelf /
Jan 07, 2017
Previous
Next
Ideal Candidates for BOTOX
BOTOX® Cosmetic is used for individuals who hope to diminish and soften the appearance of dynamic wrinkles, lines, and moderate folds on their face in a nonsurgical way. BOTOX is often thought of as a preventive treatment, even if static wrinkles have not yet formed — keep in mind how often you tend to make facial expressions. It is an effective, non-surgical solution if you have obvious forehead lines or frown lines between the brows. It's also a solution for Crow's feet around the eyes. If you have deeper lines, a combination of BOTOX and a filler may be a better option. Also, if you are older with moderate to severe skin laxity, you may be a candidate for a facelift. This offers a more dramatic result and it is meant to last years. Marisa Lawrence Plastic Surgery offers various facelifts, blepharoplasties, and brow lifts as great options.
BOTOX injectable treatments are done as an outpatient procedure right at Marisa Lawrence Plastic Surgery. If it is your first time to visit us in Atlanta, GA for BOTOX, we often perform the injection within the same appointment as your consultation with Dr. Lawrence. You will be asked to make different facial expressions using the upper face, such as squinting, frowning, etc., which will allow us to plan where the injections will be placed. The skin will be cleansed and BOTOX will be injected under the skin using a fine needle, followed by a cold compress to help lessen swelling, bruising, and discomfort. You can request a numbing cream to make the procedure more comfortable, but it generally is not needed. BOTOX injections typically take about 10 – 15 minutes, after which you can get back to your normal day after a short rest.
What to Expect from BOTOX® Cosmetic
After the BOTOX injection, you are allowed to return to your daily schedule, but strenuous activities, like exercise, should be postponed for at least a day. You will be asked to sleep with your head propped up for the first night and to not touch your face, which may accidentally spread the treatment to other areas. The treated areas of the face may become bruised, swollen, or red for a couple of days, but you will not have any serious or long-lasting side effects. In the majority of cases, it usually takes about 5 – 7 days before the full effects of BOTOX become visible. The results generally last 3 – 4 months. You should speak to your injector about how often to schedule follow-ups to refresh your results.
Frequently Asked Questions
How much does BOTOX cost?
The total cost for BOTOX injections will depend on how much product is used. This will vary based on your needs and goals. During your consultation, Dr. Lawrence will form your personal treatment plan before she can estimate your costs. BOTOX can produce wonderful results when performed by a skilled doctor or licensed aesthetician, but it can be unsafe if done by someone without training, which is why it's better to avoid places offering cheap or knock-off injections. To save money, ask about the Brilliant Distinctions Rewards Program so you can start earning points for BOTOX and other Allergan products, like Juvéderm.
How long will my results last?
Improvements from BOTOX can last up to four months. Most patients schedule a visit every season to sustain their results, but you may come back sooner. If you are getting BOTOX while you are younger as a preventive treatment, you may be able to schedule visits further apart. After listening to your goals and forming your treatment plan, Dr. Lawrence will be able to estimate when you should schedule your next appointment.
What's the difference between wrinkle relaxers and fillers?
Wrinkle relaxers (like BOTOX) and wrinkle fillers (like Juvéderm and Restylane) are both treatments that improve the appearance of wrinkles and smooth fine lines. BOTOX relaxes overused facial muscles that cause dynamic wrinkles, like frown lines (between the eyebrows), Crow's feet (in the outer corner's of the eyes), forehead wrinkles, and smile lines. Dermal fillers add volume under the skin to correct hollow areas and decrease fine lines throughout your face. Based on your goals, Dr. Lawrence may recommend BOTOX, fillers, or a combination of both for a "liquid facelift."
What's the difference between BOTOX, Dysport, and Xeomin?
BOTOX, Dysport, and Xeomin are brands of injectable wrinkle relaxers that use botulinum toxin (type A). They all relax facial muscles to correct dynamic wrinkles, but each formula is designed to suit specific areas and needs. There are subtle differences between them, including the amount in each dose, treatment spread, and length of results. Dr. Lawrence will choose the best one to achieve your goals.
Is BOTOX safe?
When applied properly, BOTOX rarely causes any complications. With that said, it is important to choose someone who has experience and training in handling this medication, like Dr. Lawrence. Over-injecting BOTOX can give you an undesirable outcome. A skilled injector will use just enough of the medication to effectively freeze the muscles that cause wrinkles while leaving nearby muscles unaffected. One of the most popular cosmetic treatments on the market today, BOTOX is safe and approved by the Food and Drug Administration (FDA). In addition to cosmetic uses, BOTOX is also used to treat medical issues, including facial spasms, excessive sweating, uncontrollable blinking, and migraines.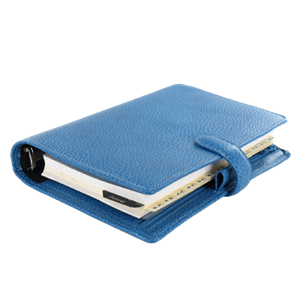 Plan Your Procedure
Average Cost

From

$200

Recovery Time

1 Hour

Average Procedure Time

30 Minutes

Post-op Follow-up

1 Week

Procedure Recovery Location

Office
Contact Us
Smile Without Worry with BOTOX® Cosmetic in Atlanta
No more worrying! You can smile, laugh, frown, and make any expression you want without developing lines and wrinkles, thanks to BOTOX® Cosmetic wrinkle treatments. To smooth lines throughout the face, we invite you to schedule a consultation with Dr. Lawrence in Atlanta, GA to discover more about this revolutionary, nonsurgical injectable.
Related Procedures
Related Posts