About Laser Skin Resurfacing
Laser skin resurfacing at Marisa Lawrence Plastic Surgery in Atlanta is a nonsurgical cosmetic treatment used for addressing facial lines and wrinkles and for minimizing skin flaws, including acne scars, pigmentation, and other issues. Laser skin resurfacing is an ideal procedure for patients desiring softer, clearer, youthful-looking skin. Depending on the condition of the skin type, the laser may be adjusted accordingly. There is some downtime required with most laser skin resurfacing facials.
Marisa Lawrence Plastic Surgery in Atlanta is thrilled to announce our newest laser to help combat the signs of aging, the Halo™ Hybrid Fractional Laser.
What is Halo™?
Halo™ is the world's first and only tunable hybrid fractional laser, combining non-ablative and ablative wavelengths in a single pass to maximize results and control downtime. Halo™ gives you the results you want without the downtime you would expect.
What makes Halo™ different from other lasers?
Everyone's skin is different and their needs are different. Halo™ allows our laser specialist at Marisa Lawrence Plastic Surgery to customize your treatment to fit your lifestyle. Treatments can be regulated from a light treatment that is makeup ready the next day to a more intense treatment that gives skin a youthful glow with a few days of downtime. In the past you had to choose between a procedure that delivered great results with a lengthy downtime and a procedure with minimal results and little to no downtime. Halo™ delivers the best of both worlds: great results with minimal downtime.
What skin conditions does Halo™ treat?
Discoloration
Sun Damage
Visible signs of aging
Uneven skin tone
Enlarged Pores
Poor Texture
Fine Lines & Wrinkles
Scars
Lax skin
Who is a candidate for Halo™?
The wonderful thing about Halo™ is that it can treat all skin types and most skin conditions. Halo™ is safe to use on all Fitzpatrick skin types, unlike a majority of lasers that specifically target pigment.
What areas can be treated with Halo™?
We can treat just about any area of the body with the Halo™. the most popular areas are the face, neck, and chest, but we can also use the Halo™ to treat various areas of the body including above the knees for lines and wrinkles, the thighs for laxity and dimpling, abdomen for stretch marks and loose skin and the arms to help with crepey skin and "bat wing".
How many treatments will I need?
What is great about he Halo™ is that you can choose how many treatments you want! Your laser specialist at Marisa Lawrence Plastic Surgery will recommend treatments based on your needs. You can choose to have one or two more aggressive treatments, or have multiple treatments that are less aggressive and achieve a similar goal over a longer period of time. Typically, most patients have 1-3 treatments on an area.
What results can I expect?
Halo™ is a complete skin rejuvenation treatment. You will see improvements in overall tone and texture in addition to significant removal of discoloration, reduction of fine lines, reduced pore size, skin reflectivity and glow.
When will I see results?
You will see initial results between two and five days after your Halo™ treatment, but your skin will continue to improve over time. Most patients see the greatest pigmentary improvements in the first two or three weeks. This is followed by a dermal regeneration phase that continues to improve for months after treatment.
How can I schedule my consultation?
Consultations with our laser specialist are complimentary and can be scheduled by calling 404-303-7004.
Types of Laser Treatments
Marisa Lawrence Plastic Surgery offers three types of laser skin resurfacing treatments that are chosen based on your skin's needs. Some are performed for milder cases of skin damage while others are more aggressive:
Ablative Laser Treatments
Ablative Erbium 2940 nm lasers treat thin layers of skin, like a deep chemical peel or dermabrasion, with a precision that allows the technician to reduce skin damage. Ablative lasers are best for firming the skin and treating wrinkles and acne scars.
Semi-Ablative Laser Treatments
Halo™ Hybrid Fractional Laser is the world's first and only tunable hybrid fractional laser, combining non-ablative and ablative wavelengths in a single pass to maximize results and control downtime.
Non-Ablative Laser Treatments
Fractional 1540 nm lasers do not remove any skin — the light simply makes micro-damage to the skin to encourage natural skin healing. Non-ablative facials are great for addressing fine lines and wrinkles on patients who are able to wait 2 – 3 months for strong results.
Laser Skin Resurfacing Reviews
"After a few years I returned to Dr. L for some laser treatments. I was treated by Courtney the aesthetician and had such a great experience. She was friendly, chatty and professional. She made sure I was totally comfortable. The best, as always!"
- A.R. /
Yelp /
Oct 31, 2019
"I have been to see Dr L for laser treatments and a few minor procedures in the past and have always been more than satisfied with the service and care."
- A.R. /
Healthgrades /
Nov 01, 2019
"This office rocks!  Everyone is so nice,talented and knowledgeable. I am working with Courtney at the moment and she is great. I am loving my laser treatments she is doing !!"
- D.S. /
Yelp /
Jun 15, 2021
"I have been trusting and recommending Dr. Lawrence and her staff for over 10 years for professional and expert skin care and surgery needs. I love everyone there and all the fabulous results."
- M.P. /
Facebook /
Jun 19, 2019
"The staff is so kind, experienced and professional. Have loved using the skin care products (esp the moisturizer) and their equipment is all state of the art. Consistently impressed by their highly competent team. They have made me feel at ease even when dealing with procedures that made me nervous. Will always HIGHLY recommend them. Courtney in particular was fantastic."
- Anonymous /
Facebook /
Nov 01, 2019
Previous
Next
There are multiple factors to think about when selecting which laser skin resurfacing procedure is right for your needs. Laser skin resurfacing is ideal for people who are unhappy with their skin's appearance. If you have skin damaged by the sun, acne scars, age spots, wrinkles and fine lines, redness, or pigmentation troubles, a laser treatment can be helpful to improve these complexion blemishes. In addition, a laser treatment works well for those who have scaly patches, rough texture, or other irregularities. Additionally, it is important to know that there is downtime associated with these laser treatments. Some patients, depending on the condition of their skin, may need up to 2 – 3 weeks for their skin to normalize.
Before you have a deeper or more intense laser treatment, you may be asked to use a retinoid product for a few weeks before your laser treatment. This helps prepare the skin for more effective results. Medication will be suggested prior to the treatment to help lessen any pain for increased comfort during your session. If your skin needs mild correction, a topical anesthetic will be used to numb certain areas where the laser will target. During the procedure, you will relax in our treatment chair while the laser glides over the skin, precisely targeting the needed surfaces for rejuvenation. You will feel the heat of the laser followed by cold air from the built-in cooling system. The laser works to remove damaged and dead skin cells while also stimulating new collagen production.
The skin will appear red, and there will be some irritation and swelling. This should subside within 5-7 days depending on the laser used. If you are getting a more intense laser treatment, your recovery time will last longer. The recovery period associated with a deeper laser treatment can last 2 – 3 weeks. All patients should minimize their sun exposure after their laser treatment and apply sun protection throughout the day. For all laser treatments, the skin will naturally flake, crust, and peel away. It is crucial to avoid interfering with the healing process to evade scarring and to protect your skin from environmental exposure. Once the healing process has been completed, your skin will feel softer while looking younger, clearer, and rejuvenated.
Frequently Asked Questions
How much does laser skin resurfacing cost?
Laser skin resurfacing costs vary based on the treatment you get. At your consultation, our laser specialist will ask about your skin problems and goals before reviewing the different types of resurfacing treatments. Then, we can help you decide on your resurfacing method and discuss costs.
What's the best type of resurfacing for me?
Our laser specialist will help you decide which laser resurfacing treatment will best meet your needs and goals during your consultation. The best treatment for you will depend on the condition of your skin, your skin issues, and how deep you want your treatment to go. How long you are willing to give your recovery may also be a deciding factor when choosing your treatment type. When in doubt, it's best to select a lighter treatment to see how you like your results and adjust as needed for your next treatment.
How often should I get laser resurfacing treatments?
Depending on the resurfacing options you select for your treatment, you may need to wait several weeks or even months between appointments. Deeper treatments will provide longer-lasting results but will require a lengthy recovery period. You should talk to our laser specialists about how often you are willing to come back for treatments so she can take this into account when choosing a type of resurfacing during your consultation.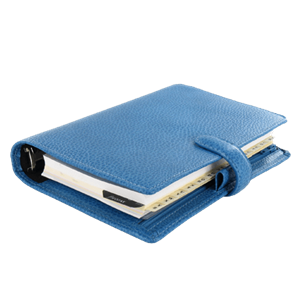 Plan Your Procedure
Average Cost

$600

-

$3,500

Recovery Time

7 – 10 Days

Average Procedure Time

30 Minutes – 1 Hour

Post-op Follow-up

10 Days

Procedure Recovery Location

Office
Contact Us
A Softer, Clearer Complexion
A laser skin resurfacing treatment offers amazing results if you want a younger-looking complexion. If you are curious about a laser treatment and would like to learn more about them, as well as other nonsurgical procedures we offer, we invite you to call our office in Atlanta, GA today to schedule your consultation with our laser specialist.
Related Procedures
Related Posts