Losing weight is an impressive accomplishment for anyone. But people who make it to their ideal weight occasionally need one additional step to finalize their appearance. Depending on how long you had extra weight and how much weight you lost, extra skin may be a separate problem if the skin was not able to mold to the new size and shape of your body. The thighs are specifically an area of concern for a lot of patients. Atlanta, GA surgeon Dr. Marisa Lawrence offers thigh lift surgery (also called thighplasty) at Marisa Lawrence Plastic Surgery, which trims loose skin on the outer or inner thighs to reveal a firmer, more contoured appearance. Thighplasty surgery has risen in popularity because it offers natural results for patients who don't want hanging skin on the thighs.
Reviews
"I was a nervous wreck coming into this consultation. The staff at Dr. Lawerence's office made me feel so welcome and comfortable. Dr. Lawerence was very knowledgeable and answered all of my questions with ease. She confirmed all my fears and doubts about my implants causing me to be so sick. I look forward to my upcoming surgery with her and the road to recovery."
- C.T. /
Yelp /
Mar 24, 2021
"Great Gain, Little Pain! - Dr. Lawrence and everyone in her office are top notch. Dr. Lawrence listened to my needs and came up with creative solutions that allowed me to avoid anesthesia while still getting great results. Every single person in her office is supportive, kind, and professional. "
- T. /
RealSelf /
Mar 22, 2021
"Dr. Lawrence worked magic on me!  I had the bandaid lift and upper eye lift.  I look and feel refreshed.  Its a natural appearance.  Her office staff and team are honest and engaging. I appreciate the support and encouragement.  I had an Awesome result!"
- C.E. /
Yelp /
Feb 23, 2021
"Dr.Marisa remembered me from 6 yrs ago when I went for consultation and she and her team with Dr.Angela and Erin put their best foot forward to meet my expectations. The Northside hospital never fails to exceed its exceptional hospitality that makes you forget your pain and fears ... yes they give "good stuff" that works making it agony free during and after procedure. From lab work, covid test, preop preparation (my nurses were the D team 😀) Comfort and care means alot. I had seen 2 other doctors for consultation in different states but you always stood out May God bless the works of your hands and entire team."
- W.K. /
Facebook /
Jan 24, 2021
"I will say that Dr. Lawrence and her staff are the best of the best. I was beyond amazed with the results from my surgery. I have given Dr. Lawrence two new names so far🤣 miracle worker because when I tell you I don't know how she transformed my body the way she did. The second name is 🔥 (fire) cause she has me Hott. I love that she listen to you and very attentive. I have and will continue to recommend her to my family and friends. She really cares about her patients and their pretty scars💓.I am ecstatic that I picked an amazing Dr. that gave me amazing results.I am looking forward to my next surgery, again thank you for the confidence boost."
- L.K. /
Facebook /
Dec 28, 2020
Previous
Next
A thigh lift is a skin removal and skin tightening procedure that improves the appearance of sagging skin. Thighplasty is typically an after weight loss procedure. It is commonly performed on patients who have lost 100 or more pounds. It is also popular for older men and women who are concerned about excess skin due to age, as well as with women whose body shape changed due to pregnancy. If you have hanging, loose or wrinkly skin on the upper thighs (either the inner or outer thighs or both), thigh lift surgery may be a big help. Please remember that if cellulite is your main problem, Dr. Lawrence can suggest other procedures that are designed to help decrease the appearance of cellulite.
During a thigh lift, general anesthesia is commonly administered. An incision is made close to the top portion of the thigh in the natural crease where the thigh attaches to the torso. This incision typically continues down to the midpoint of the thigh area. This allows enough room to use liposuction (if necessary) to remove isolated pockets of fat, as well as to trim all loose skin at the top thigh area. The remaining skin will be pulled upward so it is tight and safely secured with sutures. In specific cases, an incision may be necessary for the outer thigh area or underneath the buttocks, depending on the amount of tissue being removed. This surgery at Marisa Lawrence Plastic Surgery reshapes the complete thigh area, leaving a shapelier, tighter, more contoured appearance.
Thigh lift surgery takes an average of 2 – 3 hours to complete. After the surgery is over, you will be monitored and then sent home to begin your recovery. There is typically bruising, discomfort, and swelling during the first days of recovery. Within a few days, most patients are up and slowly walking, which is recommended for improved blood circulation and speedier healing. The full recovery period typically takes about 6 – 8 weeks. At-home wound care instructions provided by Dr. Lawrence will help the incision to heal well. Even though there will be some scarring, the new shape and contour of your thighs can help raise your self-esteem, and you can reveal your legs with pride.
Frequently Asked Questions
How much does thigh lift surgery cost?
The total cost of thigh lift surgery will consist of many fees, including those for the surgical facility, anesthesia, tests, and more. As soon as Dr. Lawrence has created your custom thigh lift surgical plan in your consultation, she will be better able to estimate your costs. Marisa Lawrence Plastic Surgery can help you find low-interest financing that will make your thighplasty more affordable so you can focus on working with a skilled doctor, like Dr. Lawrence.
Will a thigh lift remove cellulite or stretch marks?
A thigh lift is the best choice to slim the contour and improve the appearance of your legs. Since the procedure calls for skin tightening and correcting excessive fat, it can improve the appearance of cellulite or other skin irregularities (like stretch marks) on your thighs. If you are interested in addressing cellulite or stretch marks, let Dr. Lawrence know during your consultation so she can adjust your surgical plan to match your goals.
How long will my results last?
If you follow a healthy lifestyle that includes a proper diet and regular exercise, you should enjoy the results of your thigh lift for a long time. Dr. Lawrence recommends you be at or near a stable weight before surgery so it is easy to maintain your results. Pregnancy or significant weight changes after a thighplasty can compromise your results. During your consultation, Dr. Lawrence will explain what you can do to make your surgical results last longer.
Can I combine a thigh lift with other surgeries?
You may consider combining a thigh lift with a tummy tuck or butt lift in a lower body lift. A thigh lift is also a common part of a mommy makeover or after weight loss surgery. During your consultation, talk to Dr. Lawrence about all your concerns and goals so she can create a treatment plan that gives you the results you want.
What about a nonsurgical thigh lift?
While there are nonsurgical options for skin tightening and fat reduction, they can help with small improvements. A thighplasty is the best way to address moderate to severe amount of excess skin and stubborn pockets of fat on your legs. If you are interested in nonsurgical procedures, ask Dr. Lawrence for more information during your consultation. She will discuss the benefits and drawbacks of surgical and nonsurgical thigh treatment options, as well as her opinion on which would be the best fit with your goals.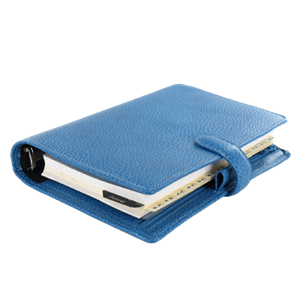 Plan Your Procedure
Average Cost

From

$6,000

Recovery Time

4 – 6 Weeks

Average Procedure Time

3 – 6 Hours

Post-op Follow-up

1 Week

Procedure Recovery Location

Outpatient
Contact Us
Get Tighter, Toned Thighs
If you have hanging skin on your inner or outer thighs that causes anxiety or embarrassment, we invite you to call Marisa Lawrence Plastic Surgery in Atlanta, GA to learn more about thighplasty. It is common for patients to combine this procedure with other contouring procedures, especially surgeries that correct the lower body, including stomach surgery or a lower body lift, depending on your individual goals. Schedule your consultation with Dr. Lawrence and get the slimmer appearance you desire.
Related Procedures