About Lower Body Lift Surgery
Lower body lift surgery is a body contouring procedure that eliminates hanging skin and fat to reshape and lift common parts of the body changed by age, weight loss, and pregnancy. Lower body lift surgery focuses on the mid and low body, including the abdomen, buttocks, lower back, flanks, and upper thighs. According to the desired amount of skin removal, a circumferential 360 incision may be made, which grants the greatest amount of skin excision and lift. This is a major treatment and can recontour a patient's lower body. Dr. Marisa Lawrence is a double board-certified and fellowship-trained surgeon with additional training in skin removal surgeries. In many cases, this procedure at Marisa Lawrence Plastic Surgery in Atlanta, GA allows patients to not only reach their weight loss goals but to finalize their complete transformation with a taut figure that looks healthy and beautiful.
Ideal candidates for this surgery are generally ones who have lost a sizeable amount of weight and are now dealing with other challenges. These challenges may be loose, wrinkled skin on the buttocks and upper thighs, hanging skin on the abdomen, as well as saggy skin throughout the middle section. If you are a candidate for this procedure, it is helpful to have realistic goals, which can be discussed with Dr. Lawrence during your consultation appointment. First, scarring is a part of this surgery due to the large incisions. Second, this procedure does need a lengthy recovery compared to many other cosmetic surgeries so it is important to plan if you work or have small children. Finally, it is necessary that you are at a stable weight when considering this surgery.
Reviews
"Everyone was very kind and helpful.  It is a very pleasant office atmosphere."
- D.E. /
Yelp /
May 05, 2023
"I've had several procedures at this office, and I've been very happy at the outcomes for all of them, One of the procedures was the PDO facelift. I had sagging jowls and a small chin that made them look even worse. I am scared of surgery, so I thought I'd look into the PDO. I didn't look normal for about 3 weeks, which, for some reason, I wasn't expecting. One side of my face was swollen and the other wasn't - I thought maybe they'd messed up. I will say that Dr. Lawrence was very supportive, even offering to do the procedure again or something else to fix it if it remained a problem. The swelling finally went down, but then I didn't see very much difference for the next several months. However, it's now been a year, and the collagen production has kicked in. I now look 10 years younger than my age, did not pay a fortune, and did not have to take the risk that comes with any surgery.I see that the person I had for this (Angela) is no longer at the office,, but I wanted to explain my experience for people who might be considering this procedure.  I am going to do it again in a few years."
- S.H. /
Yelp /
Apr 14, 2023
"Madam Kathy Perry she really wonderful! She helped me get my first profit on CRYPTO INVESTMENT. She made the entire process smooth and I felt completely supported after investing the minimum of $1000 she made over $11,190 for me in a week. I highly recommend her to anyone who's planning on joining the Crypto Currency market Email: [email protected] WhatsApp: +1 (352) 658-3405"
- I.A. /
Facebook /
Oct 17, 2022
"Great integrity, very knowledgeable, skillful and elite; I'll say that about sums it up. I'm going to be honest, I work for a financial company myself.. With that being said, I always study about trading . To see what it's about or not. I can admit.. I was a bit skeptical on you all's courses at first. Being straight forward. For the price, I still took action and utilized the trading Packages you offer for my 22 yr old little sister's personal Trading Account. I'd Amit.. That she received Quick results and now on her 2nd round. To have a ebook and the step by step letters to teach in the step-by-step directions. Much appreciated. my little sis make upto 13,000USD with just a minimum investment of 1000USD in just 7days of trading. If you wish to invest you can contact her via Email:[email protected] WhatsApp +1 (860) 351-3398"
- Ø.B. /
Facebook /
Sep 19, 2022
"If you want an honest, caring, friendly, & helpful place with great pricing, this is your placed. The staff is so genuine & will do whatever they can to accommodate, provide necessary recommendations, or give you the truth on what's not worth it for you."
- A.S. /
Yelp /
Aug 08, 2022
Previous
Next
This procedure is done under general anesthesia and patients do generally need an overnight stay in a medical facility. The surgery can be a while, lasting around 4 – 7 hours. The incision is commonly placed along where a belt would be worn, which is why it is sometimes known as a circumferential 360 lift or beltectomy. Once the incision has been carefully made by Dr. Lawrence, surgical liposuction will treat areas of excess fat and sagging skin will be trimmed. Then the remaining skin will be stretched tight and secured with stitches. Compression garments will be placed over the lower body to help create a trimmer result, as well as to control bleeding, bruising, and swelling.
A lower body lift is considered a major cosmetic procedure. It takes most patients at least two weeks to resume easy activities, and in some cases, up to six months before they can get back to more active movements, such as aerobic exercise. Dr. Marisa Lawrence or a member of her staff will discuss clear instructions and information on wound care so that scarring is healed for seamless results. While the recovery can seem lengthy, the results are extraordinary, leaving patients with a smoother, tighter body without the hanging, loose skin that prevents them from experiencing a full life. Most patients feel it is one of the most valuable elective procedures offered today.
Frequently Asked Questions
How much does a lower body lift cost?
The cost of a lower body lift procedure will vary from patient to patient. During your consultation, Dr. Lawrence will develop a treatment plan that matches your goals and budget. Marisa Lawrence Plastic Surgery accepts many payment methods, including low-interest financing to make your surgical lift easier to afford.
Will I have visible scarring?
Several factors can contribute to the visibility of scarring you have after a lower body lift. Dr. Lawrence designs incision points so they are either easily concealed in less visible areas, like in natural skin folds, or where they will be covered by undergarments. Dr. Lawrence or a member of her team will discuss aftercare instructions on how to help your sutures heal properly so the scars are flat and eventually blend with your skin.
What can I expect during recovery?
After a lower body lift, you will likely experience some inflammation and bruising around the treatment areas. Follow-up appointments will be necessary so Dr. Lawrence can track your recovery. It is important to contact our office if you see any signs of an infection or have any concerns.
When should I consider getting a lower body lift?
If you are considering a lower body lift, schedule a consultation with Dr. Lawrence to learn more about the process and when it may be right for you to get one. You should be at or near a sustainable weight since gaining or losing a lot of weight following a lift may alter your results. Prior to surgery, Dr. Lawrence will also perform a physical assessment to ensure that you are healthy enough to recover properly.
Will I have to stay overnight in the hospital?
Usually, Dr. Lawrence requires her patients spend at least one night in a hospital or medical facility after surgery. This overnight stay is for your comfort and safety, as your pain is controlled and your health monitored. Depending on how many areas are being addressed and your overall health after surgery, Dr. Lawrence may recommend you spend two or more nights. During your consultation, Dr. Lawrence will talk about where you can stay and how long she estimates you will be there.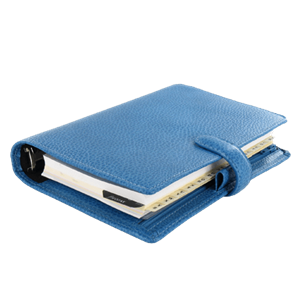 Plan Your Procedure
Average Cost

From

$15,000

Recovery Time

2 – 6 Weeks

Average Procedure Time

3 – 4 Hours

Post-op Follow-up

1 Week

Procedure Recovery Location

Outpatient
Contact Us
Marisa Lawrence Plastic Surgery employs some of the most experienced staff in the aesthetic industry. Dr. Lawrence welcomes all weight loss patients to learn more about our skin removal surgeries and the options for lower body lift surgery. Marisa Lawrence Plastic Surgery takes great pride and joy in helping our patients to make it to their aesthetic goals. If you have excessive skin and sagging folds on the mid or lower areas of your body, you may be a candidate for a lower body lift. Call today for a consultation with Dr. Lawrence and allow her to go over this life-changing treatment with you.
Related Procedures