What you need to know about Mommy Makeover in Atlanta, GA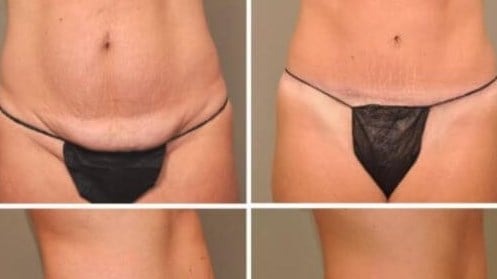 What Is A Mommy Makeover?
A mommy makeover at Marisa Lawrence Plastic Surgery in Atlanta, GA is one of today's most popular combination plastic surgery techniques, designed specifically to address common issues faced by women who have been through pregnancy and breastfeeding. 
"Mommy Makeover" refers to a specialized combination of body contouring procedures, performed together to improve the physical changes that linger long after pregnancy. A mommy makeover has no set components. Double Board Certified Plastic Surgeon Dr. Marisa Lawrence will custom-tailor your procedures to fit your unique needs. However, the surgical approach generally starts with a breast and abdomen contouring procedure, then adding additional elements as needed.
Dr. Lawrence has been operating for over 26 years, longer than any other female plastic surgeon in Atlanta. Experience matters.
Your mommy makeover may include:  
Breast Augmentation  
Breast Lift  
Breast Reduction  
Tummy Tuck  
Circumferential Abdominoplasty  
Labiaplasty  
Liposuction
Call Marisa Lawrence Plastic Surgery today at 404-303-7004 to schedule your consultation.