For both men and women, loose skin and pockets of fat surrounding the abdomen can be frustrating and challenging despite attempts to get rid of it. Pregnancy, weight loss, and aging are the main reasons why someone may not be able to reclaim a tighter and slimmer stomach. Skin tightening of the abdomen is a cosmetic procedure that redefines the stomach area, achieving youthful-looking results for patients. Atlanta, GA area surgeon Dr. Marisa Lawrence performs abdominoplasty that is based on the amount of excess skin and fat present. This popular surgery at Marisa Lawrence Plastic Surgery allows men and women the chance to have a slimmer, tighter tummy and more confidence. Learn more about how a tummy tuck can remove excess skin and fat while also tightening the stomach muscles before contacting us for your consultation.
Tummy Tuck Reviews
"A top rated doctor - I have been a patient of Dr Marisa Lawrence since 2001 when I had a tummy tuck. Since then she has performed surgery on a forehead laceration and regular botox, juvederm, and sculptra injections to my face. Dr Lawrence and her staff have not only provided me with excellent care but a very pleasurable experience with each office visit. I highly recommend Dr.Marisa Lawrence an excellent plastic surgeon and a warm and caring health professional. She is defintely one of Atlanta's top doctors."
- Anonymous /
Vitals /
Oct 21, 2015
"Outstanding Service! - Dr. Lawrence and her staff were completely and thoroughly professional, courteous and responsive to my needs and requirements. The procedure was abdominoplasty and they explained all that was to be expected and anticipated well before the procedure. They were also available and responsive to answering all post-procedure questions. I highly recommend Dr. Lawrence and her practice should you require any type of procedure."
- Anonymous /
Vitals /
Jan 06, 2016
"Excellent, compassionate surgeon - Our 38 year old went to Dr. Lawrence for an abdominoplasty and butt lift. He had lost 110 lbs and wanted to get rid of the excess skin. Dr. Lawrence was able to get his insurance to pay a large % of the cost. The surgery went well but overnight during his stay, he developed extreme nauseau and chills. Blood tests showed his hemoglobin had dropped dramatically. He was immediately transferred to the main hospital and underwent multiple diagnostic tests. He wound up being in the hospital for almost 3 wks, had a 2nd surgery to drain excess fluids and search for a source of bleeding. He was sent to ICU for more one on one monitoring of his drains and blood/fluid output and was seen by several specialists. Through it all, Dr. Lawrence was extremely kind and caring, let him text her at all hours, came to see him several times day and night and called us to reassure us. We were needing to leave to go out of state but were not sure if we should leave him. Dr. Lawrence said "go mom-- I'll take good care of your son" and she did. We still are awaiting results from further tests to see what happened=they suspect it was a clotting factor and it may be that we will never know. It was not a surgical error. We highly recommend Dr. Lawrence!!!"
- Anonymous /
Vitals /
May 15, 2013
"Best doctor for Tummy Tuck! - I waited 26 years to get rid of the stretch marks caused by my son's birth, I was NEVER confident enough to go ahead with the doctor to pursue the surgery until I met Dr. Marisa Lawrence.On the day of the consultation after speaking to the doctor I made up my mind to go under the knife, I was very confident that Dr. Lawrence will do an excellent job and after the surgery I realized that I made the correct decision. It has been ONLY 5 days since my surgery, I have been walking around, doctor had numbed me enough so I did not feel the pain, the whole experience has been wonderful and now I keep thinking as to why did I delay in getting this surgery done for last 26 years.My stomach looks great even with little swelling I am happy with the results!Thank you Dr. Lawrence for an AWESOME job!"
- Anonymous /
Vitals /
Sep 11, 2012
"Dr Lawrence is the type of dr a women should trust... I been to many different surgeons but dr Lawrence was the ONLY one that made me comfortable... she dis my breast, my liposuction, fat transfer to my butt and also my tummy tuck. And I'm very impressed with her work! My breast look amazing and my butt looks a lot better and also my tummy is extremely flat. My waist is snatched she gave me a figure I always wanted! I give an A and I will be back for more. Thank you"
- T.G. /
Healthgrades /
Apr 06, 2017
Previous
Next
Abdominoplasty can be offered to both women and men. If you are frustrated with loose or wrinkly skin, as well as pesky pockets of fat in the lower abdomen, this body contouring procedure can help reclaim a tighter and slimmer silhouette. Dr. Lawrence advises you to be at a normal weight prior to surgery. Abdominoplasty is not a substitute for weight loss — it removes loose skin. Liposuction is generally implemented during surgery to eliminate fat. If your lower stomach has healthy skin laxity, but you are still unhappy with how your tummy looks and feels even if diet and exercise have failed, we may recommend liposuction. Women considering this treatment should be past pregnancy to make sure the surgical outcomes are not compromised.
Abdominoplasty is performed with the patient under general anesthesia. There are numerous surgical options to consider when the surgery is performed by Dr. Lawrence, which is unique to the patient's current condition. For starters, the incision size is determined based on the amount of excess skin. Some patients with an abundance of lax skin may require a full tummy tuck. This abdominoplasty technique places the incision along the lower abdomen from hip to hip, just above the pubic region. Other patients who are concerned with minimal skin wrinkling may be better suited for a less invasive technique. Men and women who receive this treatment still benefit from an abdominoplasty but will simply receive a smaller scar. Regardless of the type, all tummy tuck procedures at Marisa Lawrence Plastic Surgery involve the removal of hanging skin and fat removal.
When abdominoplasty surgery is completed, you will be monitored and released wearing a compression garment to reduce swelling. Standing upright and walking will be a bit painful at first so you should rest for several days. Moving about becomes easier once the abdominal muscles adjust and the incision begins to heal. Most patients can generally resume a normal routine in about two weeks. Exercise can resume later, closer to six weeks or when you are cleared by Dr. Lawrence. The abdominal area will feel some discomfort and tightness, but you will feel healthy and normal again after recovering.
Frequently Asked Questions
How much does a tummy tuck cost?
During your consultation, Dr. Lawrence will customize your unique abdominoplasty plan based on your specific needs and goals before discussing costs. She will be better able to estimate your costs as soon as the type of tummy tuck has been selected, what technique will be used, what anesthesia is needed, and more. To make sure you get beautiful results from a skilled doctor, Marisa Lawrence Plastic Surgery helps to make your tummy tuck easier to afford by accepting many payment methods and helping you find low-interest financing.
What type of tummy tuck should I get?
There are three main types of tummy tucks: full, mini, and extended. At your consultation, Dr. Lawrence will ask about your needs and goals before examining your stomach. Then, she can better decide which tummy tuck will give you the best results. A full tummy tuck is good if you want to fix issues in the upper and lower abdomen while a mini tummy tuck is good if you only have concerns below your belly button, like a "pooch." An extended tummy tuck is designed to improve the abdomen, as well as the hips and upper thighs.
What will my scars look like?
Incisions for your tummy tuck will depend on which type you are getting. For all tummy tucks, Dr. Lawrence makes the thinnest incisions possible to limit scars. She also makes incisions in less visible areas (in the pubic region or belly button) so they can be concealed by a swimsuit or underwear. After your surgery, it's important to follow your scar care instructions so your sutures heal flat and blend into your natural skin.
Can I get pregnant after a tummy tuck?
While you can get pregnant after a tummy tuck, it will alter your results. Dr. Lawrence recommends that you be done with planned pregnancies and childbirth before you consider a tummy tuck. If you do get pregnant after a tummy tuck, a second surgery can be performed to refresh your results.
Can I get a tummy tuck with another surgery?
Several patients opt for additional procedures with a tummy tuck to see more dramatic improvements. During your consultation with Dr. Lawrence, talk to her about your concerns so a personalized treatment plan can be developed that matches your goals. You may combine a tummy tuck with a thigh lift for a lower body lift or several areas for body contouring. If you are trying to improve your body after pregnancy or losing a significant amount of weight, you may be an ideal candidate for a mommy makeover or after weight loss surgery.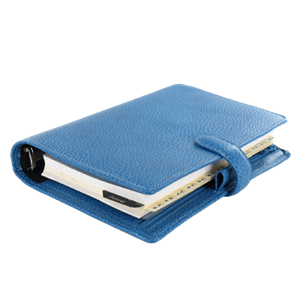 Plan Your Procedure
Average Cost

From

$5,900

Recovery Time

3 – 6 Weeks

Average Procedure Time

2 Hours

Post-op Follow-up

1 Week

Procedure Recovery Location

Outpatient
Contact Us
Many factors can lead to a stretched-out abdominal area that creates hanging and wrinkled skin. We know it can be a troubling problem to have — tummy tuck surgery is generally the key to overcome this. If you are bothered by the stretched-out skin in your abdomen, whether it is significant or not, abdominoplasty by Dr. Lawrence in Atlanta, GA can help you get the look you dream of. Please contact Marisa Lawrence Plastic Surgery to learn more.
Related Procedures
Related Posts