Membership Program
OUR EXCLUSIVE VIP MEMBERSHIP IS DESIGNED FOR PATIENTS WHO WANT TO SAVE MONEY WHILE MAINTAINING THE BENEFITS OF REGULAR AESTHETIC TREATMENTS.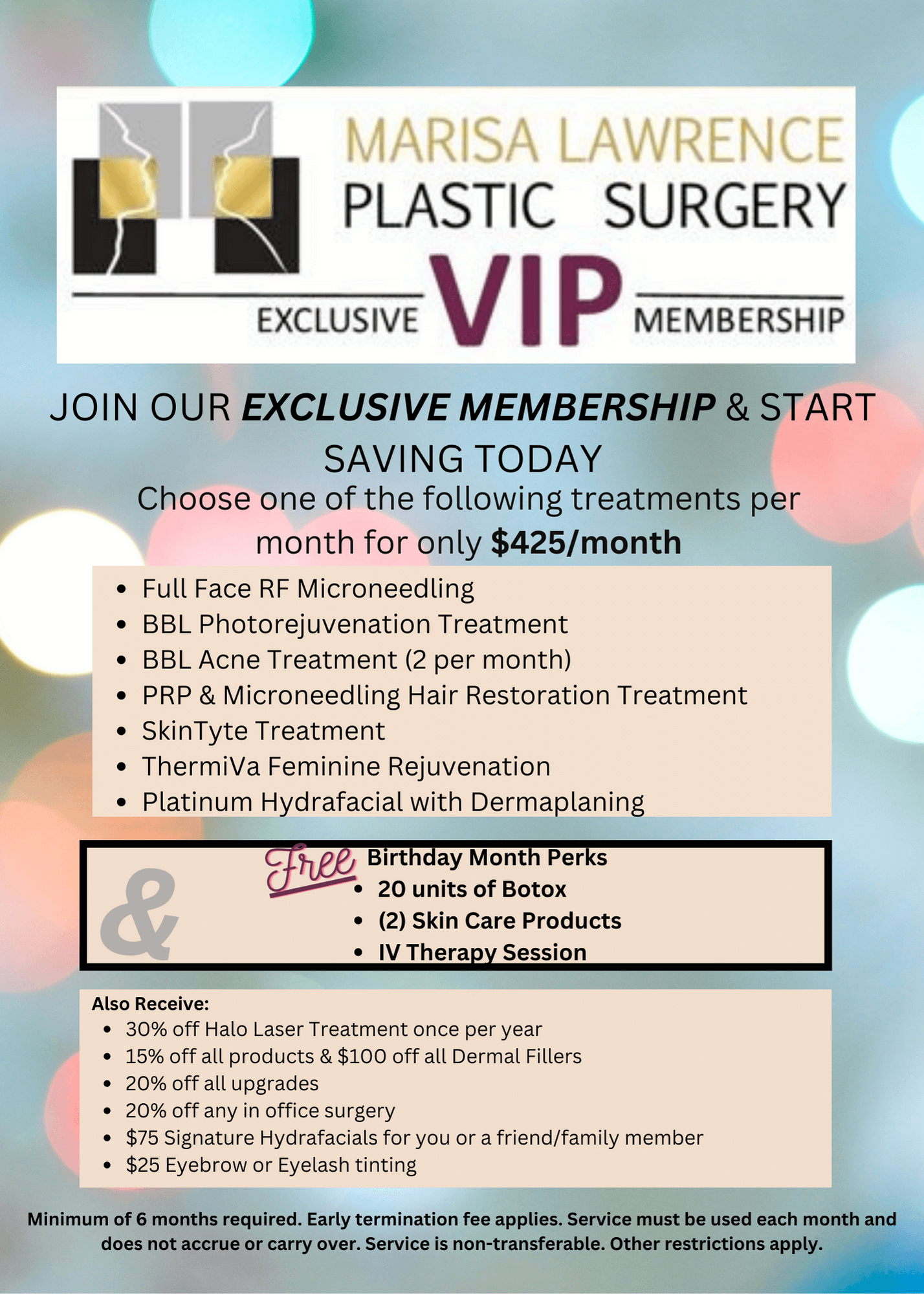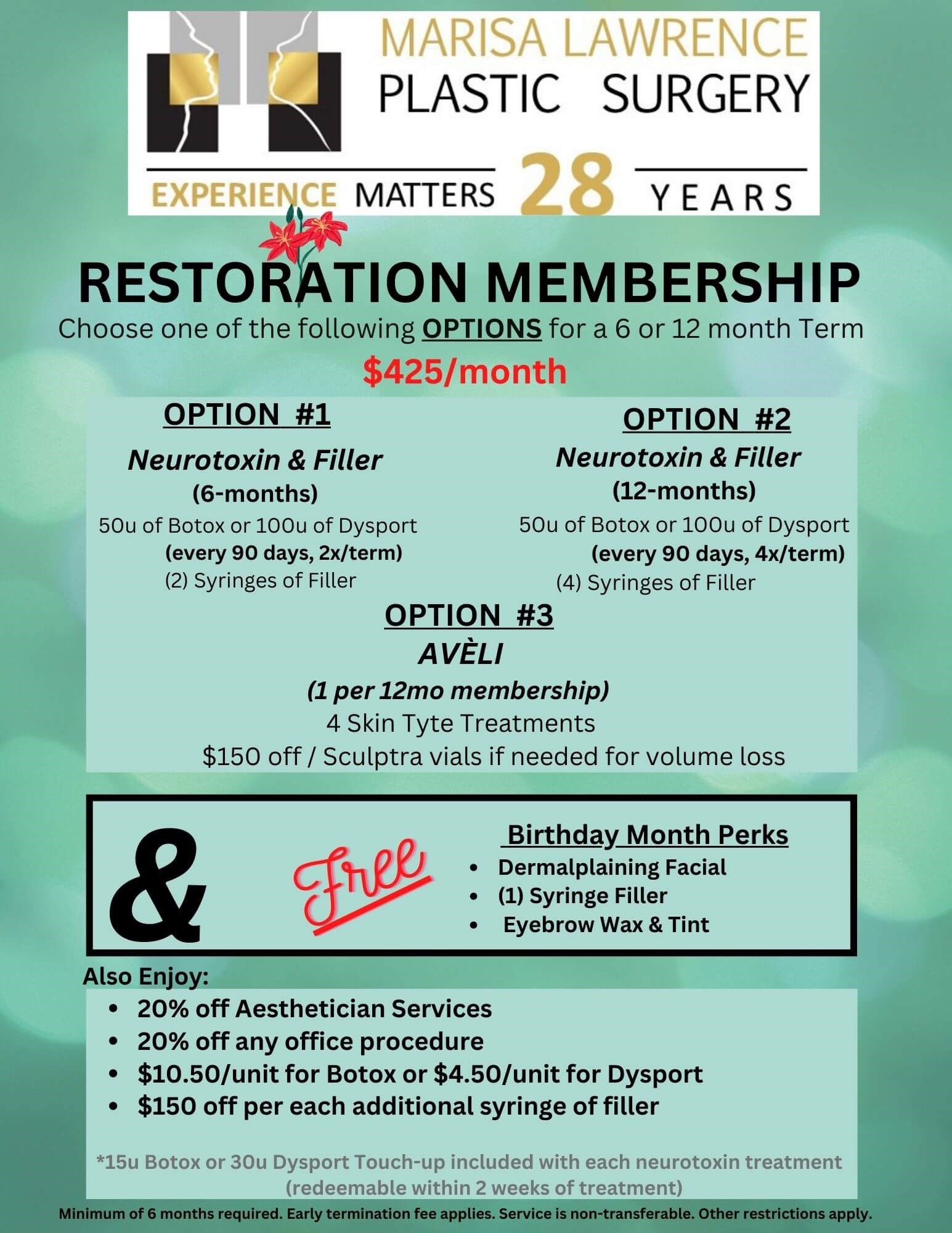 Why a Membership?
Members enjoy an exceptional experience each month, along with privileges only a VIP membership offers! With two levels of membership and customization of your services, there is an affordable membership for everyone!
You receive a monthly aesthetic treatment at an affordable price. You receive services from the most experienced team in Atlanta who deliver results and help you reach and maintain your aesthetic goals.
In our world that is fast paced and stressful, it is essential to take care of you each month. Our memberships include something for everyone to enjoy, help reduce stress, and deliver real, customized results.
Benefits of a Membership
ELITE & RESTORATION MEMBERSHIPS. ASK FOR DETAILS
In addition to choosing your monthly service, also receive:
Discounts off Skincare
Discounts off BOTOX
Discounts off Dermal Fillers
Discounts off Office Surgery
Discounts off Upgrades
Priority Scheduling
Discounts off Laser & BBL treatments
FREE procedures and treatment during your birthday month
Exclusive Offers and Specials
We offer two levels of membership to customize your experience and desired results! Please call our office at 404-303-7004 to speak with someone for more details and to sign up today.
Memberships are for a minimum of 6 months and auto renew. An early termination fee applies to cancel membership early. A 30-day written notice is required to cancel membership. Services must be used each month and will not accrue or carry over. Service is non-transferrable and must be used by member. Other restrictions apply.