After Weight Loss Surgery
Those who undergo significant weight loss are to be commended for overcoming a big burden in their life. However, while their weight loss represents a huge accomplishment, some individuals will be faced with more frustrations. The new challenge is usually the stretched-out skin that resides on the body. Significant weight loss commonly leaves individuals with skin that cannot conform to the new, slimmer figure. Regardless of where the skin deformity resides, plastic surgery is needed to reduce the issue. Double board-certified plastic surgeon Dr. Marisa Lawrence offers after weight loss surgery for Atlanta, GA men and women. This can be a life-changing treatment at Marisa Lawrence Plastic Surgery and also serves as a lasting step in their weight loss journey.
Reviews
"I was a nervous wreck coming into this consultation. The staff at Dr. Lawerence's office made me feel so welcome and comfortable. Dr. Lawerence was very knowledgeable and answered all of my questions with ease. She confirmed all my fears and doubts about my implants causing me to be so sick. I look forward to my upcoming surgery with her and the road to recovery."
- C.T. /
Yelp /
Mar 24, 2021
"Great Gain, Little Pain! - Dr. Lawrence and everyone in her office are top notch. Dr. Lawrence listened to my needs and came up with creative solutions that allowed me to avoid anesthesia while still getting great results. Every single person in her office is supportive, kind, and professional. "
- T. /
RealSelf /
Mar 22, 2021
"Dr. Lawrence worked magic on me!  I had the bandaid lift and upper eye lift.  I look and feel refreshed.  Its a natural appearance.  Her office staff and team are honest and engaging. I appreciate the support and encouragement.  I had an Awesome result!"
- C.E. /
Yelp /
Feb 23, 2021
"Dr.Marisa remembered me from 6 yrs ago when I went for consultation and she and her team with Dr.Angela and Erin put their best foot forward to meet my expectations. The Northside hospital never fails to exceed its exceptional hospitality that makes you forget your pain and fears ... yes they give "good stuff" that works making it agony free during and after procedure. From lab work, covid test, preop preparation (my nurses were the D team 😀) Comfort and care means alot. I had seen 2 other doctors for consultation in different states but you always stood out May God bless the works of your hands and entire team."
- W.K. /
Facebook /
Jan 24, 2021
"I will say that Dr. Lawrence and her staff are the best of the best. I was beyond amazed with the results from my surgery. I have given Dr. Lawrence two new names so far🤣 miracle worker because when I tell you I don't know how she transformed my body the way she did. The second name is 🔥 (fire) cause she has me Hott. I love that she listen to you and very attentive. I have and will continue to recommend her to my family and friends. She really cares about her patients and their pretty scars💓.I am ecstatic that I picked an amazing Dr. that gave me amazing results.I am looking forward to my next surgery, again thank you for the confidence boost."
- L.K. /
Facebook /
Dec 28, 2020
Previous
Next
The ideal candidates for after weight loss surgery are those who have loose skin due to losing a significant amount of weight. Most often, this issue is visible early on as the body gets smaller. If you are challenged by loose skin, after weight loss surgery at Marisa Lawrence Plastic Surgery can eliminate the issue, and secure the tissue and remaining skin for a healthier, tighter look. It is important patients are close to their goal weight before considering skin removal surgery.
Plastic surgery to remove loose skin is almost always considered a major treatment. It is performed using general anesthesia and on average, takes about 3 – 7 hours, depending upon the combination of procedures combined. Usually, an overnight stay is necessary. A form of liposuction is usually integrated during surgery to remove isolated fat pockets, followed by the surgical removal of skin. Surgical skin removal does make larger incisions than most other cosmetic surgeries so varying degrees of scars will be associated with this treatment. During surgery, every attempt is made by Dr. Lawrence to make the incisions as inconspicuous as possible. Dr. Lawrence or a member of her team will give you in-depth scar healing instructions for an effective outcome.
Once released from our care, it is important to allow a week or two to recover at home. Tubes may be implanted near the incision sites to help control drainage, and medical garments should be worn to limit swelling. For the average person, it takes roughly 2 – 4 weeks until you can go back to everyday activities, but depending on the level of invasiveness, it could take longer. Dr. Lawrence finds that most of her patients are back to normal around 4 – 6 months. Skin removal surgery can be life-changing for patients with amazing results that are immediate. Finally, you will feel confident and wear the clothes you want, and partake in activities without excess skin keeping you from the things you love to do.
Frequently Asked Questions
How much does after weight loss surgery cost?
The final cost for after weight loss surgery will depend on what all is part of your treatment. During your consultation, Dr. Lawrence will design your personal treatment plan based on your needs and goals. Once your plan is decided, she can better estimate costs, including fees for anesthesia, the facility, pre- and post-surgical care, and more. To help you focus on getting the results you want from an experienced doctor, like Dr. Lawrence, we accept many payment methods, including low-interest financing.
What will be included in my after weight loss surgery?
Typical body parts that are corrected in an after weight loss surgery are the abdomen, buttocks, thighs, arms, breasts, and neck. During your consultation, Dr. Lawrence will listen to your needs and wants before performing a physical examination of your body. Once this is complete, she can give you her recommendations for what should be included in your after weight loss surgery.
When should I get my after weight loss surgery?
When you have lost a significant amount of weight, loose skin will become apparent, and it is usually around this time that you should schedule a consultation at Marisa Lawrence Plastic Surgery. During this consultation, Dr. Lawrence can talk to you about how to prepare for your surgery and what might be included in your custom treatment plan. Before moving forward with after weight loss surgery, you should be at or near a stable weight.
What will my recovery be like after surgery?
Your recovery will vary, depending on your surgical plan. If you're having many areas treated, your recovery will take more time. During your consultation, Dr. Lawrence will talk to you about what you should expect during your recovery and suggestions to help you feel more comfortable. Follow-up appointments at Marisa Lawrence Plastic Surgery will need to be scheduled so Dr. Lawrence can monitor your progress.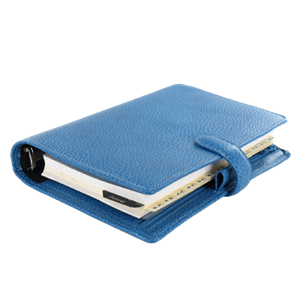 Weight loss is such a tremendous achievement, and we congratulate you if you have met your personal transformation. If stretched-out skin is a problem, Dr. Lawrence encourages you to learn about your options for after weight loss surgery. After weight loss surgery can further improve your silhouette and help you achieve and surpass each and every one of the exciting body goals you set for yourself. Call Marisa Lawrence Plastic Surgery in Atlanta, GA to speak with our patient coordinator.
Related Post