After Weight Loss Surgery
Those who undergo significant weight loss are to be commended for overcoming a big burden in their life. However, while their weight loss represents a huge accomplishment, some individuals will be faced with more frustrations. The new challenge is usually the stretched-out skin that resides on the body. Significant weight loss commonly leaves individuals with skin that cannot conform to the new, slimmer figure. Regardless of where the skin deformity resides, plastic surgery is needed to reduce the issue. Double board-certified plastic surgeon Dr. Marisa Lawrence offers after weight loss surgery for Atlanta, GA men and women. This can be a life-changing treatment at Marisa Lawrence Plastic Surgery and also serves as a lasting step in their weight loss journey.
Reviews
"If you want an honest, caring, friendly, & helpful place with great pricing, this is your placed. The staff is so genuine & will do whatever they can to accommodate, provide necessary recommendations, or give you the truth on what's not worth it for you."
- A.S. /
Yelp /
Aug 08, 2022
"Couldn't be happier with rhinoplasty 2 months post-op - extremely skilled - I COULDN'T BE HAPPIER WITH MY RHINOPLASTY. Extremely skilled, caring, and a true artist!! She also sees beyond the physical to the person inside. Dr. Lawrence & her staff are professional as expected but manage to make you feel special with their compassion & kindness. I highly recommend Dr. Lawrence!"
- R. /
RealSelf /
Jul 25, 2022
"It's only been 2 days - even with the swelling I like my results - I had a bandaid face lift with Dr. Marisa Lawrence. I am very pleased with her work, it's only been 2 days but even with the swelling I like my results. I am not going to post pictures until after the sutures are removed. Then I will show a before and after. But I highly recommend her. The procedure was smooth, you don't feel any pain during and after the pain is minimal if any. Plus of course she prescribed pain meds and antibiotics. I definitely recommend her if your looking for good work."
- L. /
RealSelf /
Apr 27, 2022
"Dr. Marisa Lawrence is very knowledgeable. Unlike many plastic surgeons that they are more concern of making money. But with Dr. Lawrence, she explained my option and she didn't push me to do more than I need. Her pricing is very reasonable. She was so calm and not in a hurry at all when I went to see her for consultation. Looking forward for the day of my surgery and to see the result of her work. I wish I found her 12 years ago and I could have made a better decision and avoided to have another surgery 12 years later. If you are looking to have a cosmetic surgery or to remove your implant, please do yourself a favor and make an appointment for consultation and you will know it yourself what I wrote here. "
- J. /
Healthgrades /
Mar 14, 2022
"Perfect Office for Me! - So far love this office! I was highly impressed that everyone that works there looks like everyday people instead of a bunch of barbies. Usually when I have gone into a Plastic Surgeon's office everyone looks like they have so much work and alot of them are or near my age yet look like they are trying to be 20 again. My goal has never been to look fake! The office staff here made me feel..."
- F. /
RealSelf /
Sep 29, 2021
Previous
Next
The ideal candidates for after weight loss surgery are those who have loose skin due to losing a significant amount of weight. Most often, this issue is visible early on as the body gets smaller. If you are challenged by loose skin, after weight loss surgery at Marisa Lawrence Plastic Surgery can eliminate the issue, and secure the tissue and remaining skin for a healthier, tighter look. It is important patients are close to their goal weight before considering skin removal surgery.
Plastic surgery to remove loose skin is almost always considered a major treatment. It is performed using general anesthesia and on average, takes about 3 – 7 hours, depending upon the combination of procedures combined. Usually, an overnight stay is necessary. A form of liposuction is usually integrated during surgery to remove isolated fat pockets, followed by the surgical removal of skin. Surgical skin removal does make larger incisions than most other cosmetic surgeries so varying degrees of scars will be associated with this treatment. During surgery, every attempt is made by Dr. Lawrence to make the incisions as inconspicuous as possible. Dr. Lawrence or a member of her team will give you in-depth scar healing instructions for an effective outcome.
Once released from our care, it is important to allow a week or two to recover at home. Tubes may be implanted near the incision sites to help control drainage, and medical garments should be worn to limit swelling. For the average person, it takes roughly 2 – 4 weeks until you can go back to everyday activities, but depending on the level of invasiveness, it could take longer. Dr. Lawrence finds that most of her patients are back to normal around 4 – 6 months. Skin removal surgery can be life-changing for patients with amazing results that are immediate. Finally, you will feel confident and wear the clothes you want, and partake in activities without excess skin keeping you from the things you love to do.
Frequently Asked Questions
How much does after weight loss surgery cost?
The final cost for after weight loss surgery will depend on what all is part of your treatment. During your consultation, Dr. Lawrence will design your personal treatment plan based on your needs and goals. Once your plan is decided, she can better estimate costs, including fees for anesthesia, the facility, pre- and post-surgical care, and more. To help you focus on getting the results you want from an experienced doctor, like Dr. Lawrence, we accept many payment methods, including low-interest financing.
What will be included in my after weight loss surgery?
Typical body parts that are corrected in an after weight loss surgery are the abdomen, buttocks, thighs, arms, breasts, and neck. During your consultation, Dr. Lawrence will listen to your needs and wants before performing a physical examination of your body. Once this is complete, she can give you her recommendations for what should be included in your after weight loss surgery.
When should I get my after weight loss surgery?
When you have lost a significant amount of weight, loose skin will become apparent, and it is usually around this time that you should schedule a consultation at Marisa Lawrence Plastic Surgery. During this consultation, Dr. Lawrence can talk to you about how to prepare for your surgery and what might be included in your custom treatment plan. Before moving forward with after weight loss surgery, you should be at or near a stable weight.
What will my recovery be like after surgery?
Your recovery will vary, depending on your surgical plan. If you're having many areas treated, your recovery will take more time. During your consultation, Dr. Lawrence will talk to you about what you should expect during your recovery and suggestions to help you feel more comfortable. Follow-up appointments at Marisa Lawrence Plastic Surgery will need to be scheduled so Dr. Lawrence can monitor your progress.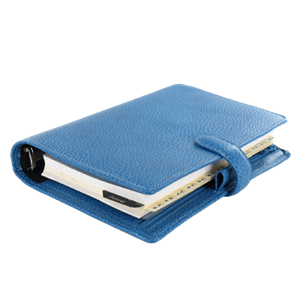 Weight loss is such a tremendous achievement, and we congratulate you if you have met your personal transformation. If stretched-out skin is a problem, Dr. Lawrence encourages you to learn about your options for after weight loss surgery. After weight loss surgery can further improve your silhouette and help you achieve and surpass each and every one of the exciting body goals you set for yourself. Call Marisa Lawrence Plastic Surgery in Atlanta, GA to speak with our patient coordinator.
Related Post