Vaginal Rejuvenation Procedures
As women grow older and go through certain stages in their lives, it is quite common for many to experience a change in their bodies, including their vaginal areas. However, many women feel embarrassed or uncomfortable with the changes in appearance and feel. Changes in the vaginal region can be brought on by many factors including pregnancy, childbirth, weight fluctuation and the natural aging process. Women who are not happy with these changes often seek vaginal rejuvenation.
The term "vaginal rejuvenation" can cover a wide variety of procedures both surgical and nonsurgical. These types of procedures can help tighten the vaginal canal as well as reshape the outer vulva area.
Common vaginal rejuvenation procedures are:
Surgical
Labiaplasty: Reduction of the inner labia minora
Monsplasty: Reduction of excess skin and fat in the frontal part of the vulva where hair grows
Nonsurgical
ThermiVa Vaginal Rejuvenation: ThermiVa is a Radiofrequency procedure that utilizes a device to deliver controlled heating to safely help stimulate and rejuvenate vaginal tissue and muscles. ThermiVa is done in an office setting, and can improve vaginal tightness and minor incontinence issues. ThermiVa is a great way to rejuvenate your labia and vagina without pain or downtime, and there are a lot of benefits of choosing this procedure. For starters, the procedure only takes about 30 minutes and there is no prepping before treatment, so you can just pop in, have the procedure and leave. Plus, the procedure is extremely effective with a success rate of over 95 percent.
Another big benefit is that it is a non-surgical procedure, so you don't have to worry about scars, pain or the side effects of surgery, such as blood clots and infection. The procedure can also help prevent bladder leakage, and may even improve your ability to achieve orgasm. ThermiVa can also treat vaginal dryness and infections by promoting natural, healthy moisture. You can have ThermiVa as soon as six weeks after giving birth and between pregnancies, so you don't have to wait until you're done having kids.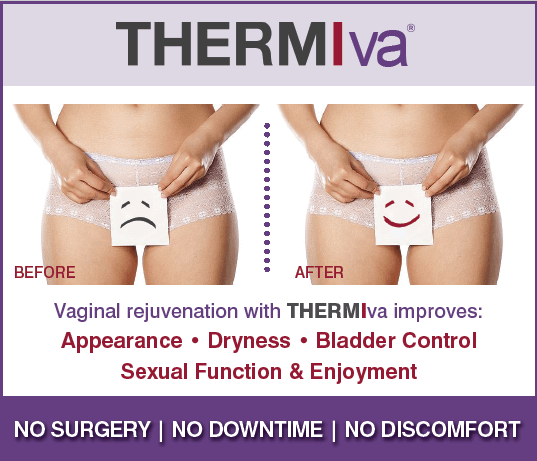 As you can see, there are plenty of options when considering vaginal rejuvenation. The best way to decide on a procedure or combination of procedures is by scheduling a consult with a board-certified plastic surgeon who is experienced in these procedures. I suggest doing your research and preparing a list of questions ahead of time to take with you for reference. Doing research ahead of time is going to help both you and your surgeon define your goals and create a plan to achieve the best results possible. To get you started, here are five questions I recommend you ask at your vaginal rejuvenation consultation.
Reviews
"All I can say is WOW-Dr. Lawrence is my HERO!  I am 44 years old and I am 7 days post op from a lower face and neck lift.  I look amazing!  My neck and jowls have bothered me since my 20s.  I am so glad that I trusted Dr. Lawrence with my procedure.  She is a rockstar surgeon.  I had very little swelling and almost no bruising.  My incisions are well hidden and I look incredible.  I haven't smiled like this in a long time. My husband and I looked at my pre-op photos today compared to the new me and he said... "Wow- you looked so unhappy in these and now you have a different glow to you!" From the consult to the surgery, Dr. Lawrence and her staff have gone above and beyond for me.  They are so kind and have the best bedside manner.  I had a mild freak out after surgery with the head wrap and Dr. Lawrence was happy to redo it for me (several times) until I felt comfortable.  She totally put me at ease.  Thank you Dr. Lawrence, Maryann, Aubrey and the entire staff.  You have made me feel like myself again.  I can't thank you enough!"
- M.B. /
Yelp /
Nov 02, 2023
"Everyone was very kind and helpful.  It is a very pleasant office atmosphere."
- D.E. /
Yelp /
May 05, 2023
"I've had several procedures at this office, and I've been very happy at the outcomes for all of them, One of the procedures was the PDO facelift. I had sagging jowls and a small chin that made them look even worse. I am scared of surgery, so I thought I'd look into the PDO. I didn't look normal for about 3 weeks, which, for some reason, I wasn't expecting. One side of my face was swollen and the other wasn't - I thought maybe they'd messed up. I will say that Dr. Lawrence was very supportive, even offering to do the procedure again or something else to fix it if it remained a problem. The swelling finally went down, but then I didn't see very much difference for the next several months. However, it's now been a year, and the collagen production has kicked in. I now look 10 years younger than my age, did not pay a fortune, and did not have to take the risk that comes with any surgery.I see that the person I had for this (Angela) is no longer at the office,, but I wanted to explain my experience for people who might be considering this procedure.  I am going to do it again in a few years."
- S.H. /
Yelp /
Apr 14, 2023
"Madam Kathy Perry she really wonderful! She helped me get my first profit on CRYPTO INVESTMENT. She made the entire process smooth and I felt completely supported after investing the minimum of $1000 she made over $11,190 for me in a week. I highly recommend her to anyone who's planning on joining the Crypto Currency market Email: [email protected] WhatsApp: +1 (352) 658-3405"
- I.A. /
Facebook /
Oct 17, 2022
"Great integrity, very knowledgeable, skillful and elite; I'll say that about sums it up. I'm going to be honest, I work for a financial company myself.. With that being said, I always study about trading . To see what it's about or not. I can admit.. I was a bit skeptical on you all's courses at first. Being straight forward. For the price, I still took action and utilized the trading Packages you offer for my 22 yr old little sister's personal Trading Account. I'd Amit.. That she received Quick results and now on her 2nd round. To have a ebook and the step by step letters to teach in the step-by-step directions. Much appreciated. my little sis make upto 13,000USD with just a minimum investment of 1000USD in just 7days of trading. If you wish to invest you can contact her via Email:[email protected] WhatsApp +1 (860) 351-3398"
- Ø.B. /
Facebook /
Sep 19, 2022
Previous
Next
The term Labiaplasty refers to a procedure that reduces the length of the labia minora. It is the most commonly performed vaginal rejuvenation procedure and it can relieve symptoms women experience from twisting and tugging of the labia.
Reasons patients want a Labiaplasty
Women opt for surgery for a variety of reasons, including pain from twisting and tugging of the labia when riding a bike or during intercourse, itching, irritation and self-consciousness.
What does a Labiaplasty do?
The goal of the procedure is to reduce the labia minora so that they don't hang below the hair-bearing labia majora. A Labiaplasty may be performed to reduce asymmetry when one is longer than the other, or, more commonly, to reduce the length of both labia so that the labia no longer twist, tug or fall out of a bathing suit.
Anesthesia for a Labiapasty
Labiaplasty is a procedure that can be done in an office setting using local anesthesia with oral sedation. It can also be done under general anesthesia in an outpatient surgery center if preferred.
Labiaplasty procedure
The most common type of Labiaplasty is the trim procedure, in which the extra tissue is removed and sewn up directly. Next in popularity is the wedge procedure, which maintains a natural border after a pie-shaped piece of tissue has been removed. Closure is usually done with absorbable sutures.
What are the risks of a Labiaplasty?
The risks associated with Labiaplasty include those of most surgical procedures, including bleeding, hematoma and infection. The most common complication is over-resection. While some women desire an aggressive reduction, this can result in chronic dryness, scarring at or near the vaginal opening and pain with intercourse. Healing problems are more likely to occur with a wedge procedure, particularly if the patient is exposed to substances that cause blood vessels to shrink.
Recovering from a Labiaplasty
Most patients take a week off from work, during which they can reduce swelling and pain by icing with a cold pack sandwiched between the patient's underpants and an elastic garment, like Spanx. This can be done "twenty minutes on, twenty minutes off." The patient can also lie with her bottom elevated to reduce swelling.
Patients can resume wearing tampons or having intercourse after four to six weeks. Trim Labiaplasty generally allows for a quicker recovery.
While the most distorting swelling is gone by 6 weeks, residual swelling may take six months to disappear.
What are the results of a Labiaplasty?
Labiaplasty typically results in shorter labia that no longer hang down below the level of the hair-bearing labia majora. Most patients who experienced symptoms from twisting and tugging of their labia generally find relief after surgery. According to multiple studies, Labiaplasty surgery is associated with a high satisfaction rate of over 90 percent.
A Monsplasty is a procedure designed to reduce bulging of the mons.
Reasons patients want a Monsplasty
Some women struggle with a bulge of excess skin and fat in the mons, the upper part of the hair-bearing part of their vulva. The bulge can result in women feeling too embarrassed to wear a bathing suit or tight pants.
What does a Monsplasty do?
The purpose of a Monsplasty is to reduce the amount of fatty tissue and/or skin, depending on the cause of the bulge.
Anesthesia for a Monsplasty
Depending on the amount of tissue to be removed, local anesthesia with oral sedation may be used for some procedures, but general anesthesia may be preferable in others.
Monsplasty procedure
Sometimes the amount of skin removed can be extensive, while in others, liposuction is sufficient.
What are the risks of a Monsplasty?
Risks of Monsplasty include bleeding, hematoma, infection and scarring.
Recovering from a Monsplasty
Recovery takes about a week, with physical activity restrictions for two to six weeks, depending on the extensiveness of the procedure. If skin is removed, a drain or two may be placed, with removal typically scheduled within the first few days.
What are the results of a Monsplasty?
This procedure results in a lower profile mons that typically projects less in clothing. In some patients with a mons that hangs, removal of excess skin can result in less hanging.
Am I a good candidate for vaginal rejuvenation procedures?
This question will lead the way for discussing some of your biggest concerns about your vaginal area. Women who are more concerned with the size and length of their vulva area may do best with a Labiaplasty or labia majoraplasty, while others who find they experience minimal vaginal laxity may benefit most from a nonsurgical procedure like ThermiVa. This is also a time to discuss your current dietary and lifestyle habits. Living a healthy and active lifestyle will help support better outcomes for your procedure.
What is the recovery time?
Planning ahead will play a vital role in your recovery time. Some procedures are more invasive than others, so knowing what to expect and how you should prepare will help ease any stress. Once you know which procedures are going to be right for you, you should begin planning. You may need to schedule time off, enlist the help of friends and family while you recover as well as meal prep to make your downtime much less stressful.
How will the procedure be performed?
Having any medical procedure can bring anxiety but discussing the details of the procedure can help ease any worries you may have. Your surgeon can take you step-by-step through the process and answer any questions you have as they go. ThermiVa usually takes 30 minutes to one hour and no downtime is required, while a Labiaplasty can take up to one to two hours to perform as well as two to five days for recovery time.
What are the risks?
Today's advancements and developments in plastic surgery have made many procedures much safer and more effective. However, every medical procedure has some degree of risk. Obviously, invasive surgery will have more risks than nonsurgical options. You should be aware of these risks and discuss with your options with your surgeon so that you are well-informed and confident in your decision.
What type of results should I expect?
It is important to be realistic and understand the time frame in which you may see results and how long these results will last. Depending on the procedure, results can be immediate or may take up to three months or longer to see final outcomes. Results also depend on the woman's genetics, the specific procedure chosen and her adherence to follow-up care. It's important to discuss all of this with your surgeon so that you have realistic expectations.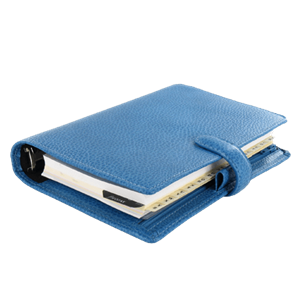 Plan Your Procedure
Average Cost

$3,000

-

$5,000

Procedure Recovery Location

Outpatient
Contact Us
Related Posts