A professional facial can help everyone look and feel more beautiful, which is why Marisa Lawrence, M.D., F.A.C.S. is pleased to offer Atlanta, GA women and men the advanced HydraFacial. This is a state-of-the-art system that assists in providing medical-grade facials that improve the tone and health of your skin by customizing your treatment. Whether you are concerned about signs of aging, clogged pores, rough skin texture, or dry spots, we will develop a custom HydraFacial plan based on your skin type that addresses your unique needs and concerns. Schedule an appointment to find out more about the HydraFacial system and other services to keep you looking fresh and healthy.
Reviews
"Everyone was very kind and helpful.  It is a very pleasant office atmosphere."
- D.E. /
Yelp /
May 05, 2023
"I've had several procedures at this office, and I've been very happy at the outcomes for all of them, One of the procedures was the PDO facelift. I had sagging jowls and a small chin that made them look even worse. I am scared of surgery, so I thought I'd look into the PDO. I didn't look normal for about 3 weeks, which, for some reason, I wasn't expecting. One side of my face was swollen and the other wasn't - I thought maybe they'd messed up. I will say that Dr. Lawrence was very supportive, even offering to do the procedure again or something else to fix it if it remained a problem. The swelling finally went down, but then I didn't see very much difference for the next several months. However, it's now been a year, and the collagen production has kicked in. I now look 10 years younger than my age, did not pay a fortune, and did not have to take the risk that comes with any surgery.I see that the person I had for this (Angela) is no longer at the office,, but I wanted to explain my experience for people who might be considering this procedure.  I am going to do it again in a few years."
- S.H. /
Yelp /
Apr 14, 2023
"Madam Kathy Perry she really wonderful! She helped me get my first profit on CRYPTO INVESTMENT. She made the entire process smooth and I felt completely supported after investing the minimum of $1000 she made over $11,190 for me in a week. I highly recommend her to anyone who's planning on joining the Crypto Currency market Email: [email protected] WhatsApp: +1 (352) 658-3405"
- I.A. /
Facebook /
Oct 17, 2022
"Great integrity, very knowledgeable, skillful and elite; I'll say that about sums it up. I'm going to be honest, I work for a financial company myself.. With that being said, I always study about trading . To see what it's about or not. I can admit.. I was a bit skeptical on you all's courses at first. Being straight forward. For the price, I still took action and utilized the trading Packages you offer for my 22 yr old little sister's personal Trading Account. I'd Amit.. That she received Quick results and now on her 2nd round. To have a ebook and the step by step letters to teach in the step-by-step directions. Much appreciated. my little sis make upto 13,000USD with just a minimum investment of 1000USD in just 7days of trading. If you wish to invest you can contact her via Email:[email protected] WhatsApp +1 (860) 351-3398"
- Ø.B. /
Facebook /
Sep 19, 2022
"If you want an honest, caring, friendly, & helpful place with great pricing, this is your placed. The staff is so genuine & will do whatever they can to accommodate, provide necessary recommendations, or give you the truth on what's not worth it for you."
- A.S. /
Yelp /
Aug 08, 2022
Previous
Next
The HydraFacial system is designed to be suitable for patients of all ages and skin types. The treatment will be customized to suit your specific needs and goals. Skin concerns that may be improved by a HydraFacial include:
Brown or sun spots
Chronic or infrequent outbreaks of acne
Decreased skin elasticity or firmness
Fine lines and wrinkles
Large or congested pores
Oily skin
Rough skin texture
Uneven or dull skin tone
HydraFacials are performed in our office in about 30 minutes. The facial will begin with a thorough consultation to select the best products and options for your treatment. As soon as your plan is complete, you will be invited to relax in a private room as your procedure begins. HydraFacials include six main steps: cleansing, exfoliation, pore extraction, hydration, adding nourishment, and protection for your skin. These steps are customized to the needs of your complexion by using the appropriate cleansers, level of exfoliation, moisturizers, serums, and other products. HydraFacials can be further personalized with another complementary facial treatment available at our office. The aspect of the HydraFacial that sets it apart from a traditional facial is the vortex exfoliation, which is performed using a tiny vacuum that is moved over the face to suction dead skin cells. The pores are also cleaned out during the extraction process. When your HydraFacial has been completed, your face will look and feel softer and vibrant.
If needed, you may reapply makeup following your treatment to conceal mild redness before you resume your daily activities. You will likely have visible improvements to your complexion immediately after your procedure with full results visible in 3 – 7 days. To sustain the benefits of your treatment, Dr. Lawrence recommends getting these treatments every 4 – 6 weeks. During your consultation, we can help you schedule future treatments and discuss products that may be used at home to best maintain your complexion in between professional treatments.
frequently asked questions
What are the results like?
HydraFacials are an excellent rejuvenation treatment to incorporate throughout the year to complement your daily routine. It is a deeper cleaning that can help keep your skin radiant, healthy, and glowing. While traditional facials are effective, the skin often needs a deeper cleaning to open clogged pores and remove dead skin cells. The HydraFacial is great for this aspect. During treatment, we can add in additional ingredients into the facial to help improve many different types of skin irregularities.
Can I combine this with other treatments?
It is very common for our patients to combine a HydraFacial treatment with another skin rejuvenation procedure, such as BOTOX or a filler. Many times, we perform these in the same appointment block. Within days of the combined treatments, patients see visible changes in their skin and a more youthful, softer appearance.
How often should I have one?
During your consultation, we will discuss how often you should get a HydraFacial to maintain the results you desire. It is safe to get a HydraFacial throughout the year or as needed so your skin sees continued improvement. It is common for our patients to schedule their HydraFacials a couple of months apart and come in for traditional facials in between.
Is it better than a chemical or laser peel?
Chemical peels and laser peels offer great benefits to the skin by removing the dull surface layer so that a healthy layer can appear. Both of these treatments, as well as a HydraFacial, treat different and unique skin irregularities. They can be performed at different times of the year, depending on what you are addressing. The HydraFacial can be performed more often and become a regular part of your routine, whereas peels should be done just once or twice a year.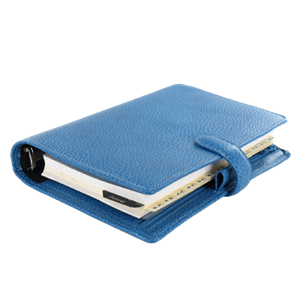 Plan Your Procedure
Average Cost

$199

-

$350
Contact Us
With a wide variety of facial treatments and products on the market, it may seem difficult to figure out which is best for your needs. A professional HydraFacial lets you control the techniques that are part of your facial, changing as needed to finesse your skin care. At Marisa Lawrence, M.D., F.A.C.S., we focus on providing personalized treatments to each of our valued patients. This procedure is a perfect fit in our dedication to that mission. If you are ready for your next facial and you want to learn more about HydraFacials, contact our office in Atlanta, GA.
Related Post