A professional facial can help everyone look and feel more beautiful, which is why Marisa Lawrence, M.D., F.A.C.S. is pleased to offer Atlanta, GA women and men the advanced HydraFacial. This is a state-of-the-art system that assists in providing medical-grade facials that improve the tone and health of your skin by customizing your treatment. Whether you are concerned about signs of aging, clogged pores, rough skin texture, or dry spots, we will develop a custom HydraFacial plan based on your skin type that addresses your unique needs and concerns. Schedule an appointment to find out more about the HydraFacial system and other services to keep you looking fresh and healthy.
Reviews
"Dr.Marisa remembered me from 6 yrs ago when I went for consultation and she and her team with Dr.Angela and Erin put their best foot forward to meet my expectations. The Northside hospital never fails to exceed its exceptional hospitality that makes you forget your pain and fears ... yes they give "good stuff" that works making it agony free during and after procedure. From lab work, covid test, preop preparation (my nurses were the D team 😀) Comfort and care means alot. I had seen 2 other doctors for consultation in different states but you always stood out May God bless the works of your hands and entire team."
- W.K. /
Facebook /
Jan 24, 2021
"I will say that Dr. Lawrence and her staff are the best of the best. I was beyond amazed with the results from my surgery. I have given Dr. Lawrence two new names so far🤣 miracle worker because when I tell you I don't know how she transformed my body the way she did. The second name is 🔥 (fire) cause she has me Hott. I love that she listen to you and very attentive. I have and will continue to recommend her to my family and friends. She really cares about her patients and their pretty scars💓.I am ecstatic that I picked an amazing Dr. that gave me amazing results.I am looking forward to my next surgery, again thank you for the confidence boost."
- L.K. /
Facebook /
Dec 28, 2020
"So Relieved! - After having breast implants for 11 years that were way too large for me I wanted them out! Dr. Laurence was great with answering all of my questions about explanting and full capsulectomy. I told her I wanted to breastfeed in the future so I didn't want a lift. She agreed that explant and capsulectomy were my best course of action and also that I had plenty of my own breast tissue so I shouldn't worry about my size.At two weeks post op, she was definitely right! I honestly had no idea what I would look like without implants, but I absolutely love my natural size. The reason I got them originally was to make them more even and symmetrical. But even putting in two different sized implants, they still weren't totally the same. I've learned now that is totally okay! I love my two different boobs.Marisa Lawrence and the rest of her staff were all amazing. Everyone in the office was super kind and welcoming. I will totally recommend Dr. Lawrence to people I know."
- A. /
RealSelf /
Dec 17, 2020
"I have been seeing Dr. Lawrence for different issues -- some cosmetic and some not.  I have always been treated with empathy and caring.  I cannot say enough good things about her staff, as they are attentive to your needs and wellness.  Dr. Lawrence is a true artist in her field.  I highly recommend Dr. Lawrence."
- M.G. /
Yelp /
Dec 11, 2020
"Dr. Lawrence did my first breast cancer reconstruction 18 years ago and the results were amazing. Fast forward to a second breast cancer diagnosis and mastectomy.  Due to insurance, I saw a former colleague of hers and I am so disappointed with the results. Dr. Lawrence is the best!"
- M.K. /
Yelp /
Nov 10, 2020
Previous
Next
The HydraFacial system is designed to be suitable for patients of all ages and skin types. The treatment will be customized to suit your specific needs and goals. Skin concerns that may be improved by a HydraFacial include:
Brown or sun spots
Chronic or infrequent outbreaks of acne
Decreased skin elasticity or firmness
Fine lines and wrinkles
Large or congested pores
Oily skin
Rough skin texture
Uneven or dull skin tone
HydraFacials are performed in our office in about 30 minutes. The facial will begin with a thorough consultation to select the best products and options for your treatment. As soon as your plan is complete, you will be invited to relax in a private room as your procedure begins. HydraFacials include six main steps: cleansing, exfoliation, pore extraction, hydration, adding nourishment, and protection for your skin. These steps are customized to the needs of your complexion by using the appropriate cleansers, level of exfoliation, moisturizers, serums, and other products. HydraFacials can be further personalized with another complementary facial treatment available at our office. The aspect of the HydraFacial that sets it apart from a traditional facial is the vortex exfoliation, which is performed using a tiny vacuum that is moved over the face to suction dead skin cells. The pores are also cleaned out during the extraction process. When your HydraFacial has been completed, your face will look and feel softer and vibrant.
If needed, you may reapply makeup following your treatment to conceal mild redness before you resume your daily activities. You will likely have visible improvements to your complexion immediately after your procedure with full results visible in 3 – 7 days. To sustain the benefits of your treatment, Dr. Lawrence recommends getting these treatments every 4 – 6 weeks. During your consultation, we can help you schedule future treatments and discuss products that may be used at home to best maintain your complexion in between professional treatments.
frequently asked questions
What are the results like?
HydraFacials are an excellent rejuvenation treatment to incorporate throughout the year to complement your daily routine. It is a deeper cleaning that can help keep your skin radiant, healthy, and glowing. While traditional facials are effective, the skin often needs a deeper cleaning to open clogged pores and remove dead skin cells. The HydraFacial is great for this aspect. During treatment, we can add in additional ingredients into the facial to help improve many different types of skin irregularities.
Can I combine this with other treatments?
It is very common for our patients to combine a HydraFacial treatment with another skin rejuvenation procedure, such as BOTOX or a filler. Many times, we perform these in the same appointment block. Within days of the combined treatments, patients see visible changes in their skin and a more youthful, softer appearance.
How often should I have one?
During your consultation, we will discuss how often you should get a HydraFacial to maintain the results you desire. It is safe to get a HydraFacial throughout the year or as needed so your skin sees continued improvement. It is common for our patients to schedule their HydraFacials a couple of months apart and come in for traditional facials in between.
Is it better than a chemical or laser peel?
Chemical peels and laser peels offer great benefits to the skin by removing the dull surface layer so that a healthy layer can appear. Both of these treatments, as well as a HydraFacial, treat different and unique skin irregularities. They can be performed at different times of the year, depending on what you are addressing. The HydraFacial can be performed more often and become a regular part of your routine, whereas peels should be done just once or twice a year.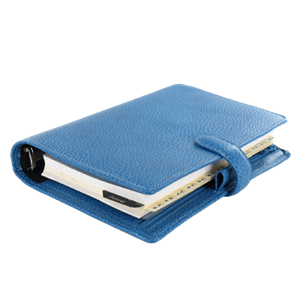 Plan Your Procedure
Average Cost

$199

-

$350
Contact Us
With a wide variety of facial treatments and products on the market, it may seem difficult to figure out which is best for your needs. A professional HydraFacial lets you control the techniques that are part of your facial, changing as needed to finesse your skin care. At Marisa Lawrence, M.D., F.A.C.S., we focus on providing personalized treatments to each of our valued patients. This procedure is a perfect fit in our dedication to that mission. If you are ready for your next facial and you want to learn more about HydraFacials, contact our office in Atlanta, GA.
Related Posts