About Breast Lift Surgery
Mastopexy (also known as a breast lift) is a cosmetic treatment that reshapes the breasts by trimming away excess skin and surgically tightening the remaining tissue to result in a firmer, younger appearance. This body contouring surgery is performed for women who have lost breast firmness, size, and shape and who have breast drooping due to pregnancy, weight loss, or aging. Outstanding advancements in breast lift surgery have made this treatment so effective and successful that new stats by the American Society of Plastic Surgeons show nearly a 70% increase in demand since 2000. Dr. Marisa Lawrence, a fellowship-trained, double board-certified plastic surgeon, offers this procedure at Marisa Lawrence Plastic Surgery in Atlanta, GA. By implementing the latest methods, Dr. Lawrence can decide on the appropriate technique based upon the level of sag present, keeping in mind the desired result.
Ideal Candidates for Breast Lift
You may visit Marisa Lawrence Plastic Surgery requesting breast augmentation with implants; however, after a physical exam, you may realize that a breast lift is what you need. The reason is due to the amount of sagging that is present. Breasts that have lost elasticity most often need a skin removal and tightening surgery to correct skin irregularities and bring the breasts to a perkier position. If your nipples point downward and your breasts sag significantly below the crease line, a lift surgery can improve their appearance. If you are considering a breast lift, you should be physically healthy and at a good weight.
Breast Lift Reviews
"Great Team of Subject Matter Experts - I am thrilled with the service I was provided at Dr. Lawrence's office. I had a Breast Augmentation surgery and I am thrilled with the results! Dr. Lawrence and her team walked me through every step of the process so I felt thoroughly educated on expectations as well as best and worst case scenarios. After much thought and deliberation I decided to have my breast lifted and get implants. It is the best decision I have ever made. The results are better than I could have anticipated."
- Anonymous /
Vitals /
Dec 24, 2016
"Simply the best. Dr. Lawrence did an implant removal, capsulectomy and mastopexy with sub-muscular implants. The results are very natural and exactly what I wanted. Her personal attentiveness, expertise and follow up were excellent...everything that should be expected! She continues to do my injectables and, if needed in the future, will be my surgeon."
- T. /
RealSelf /
Jun 19, 2017
"44 Year Old, 2 Kids and Lots of Gravity, Much Needed Breast Lift. Atlanta, GA - After my second child was born in 2007 I wanted to have my breasts lifted. I had my first consult in 2009, that doctor wanted to do a lift with implants and I didn't think I would need implants because I was a 34 DD. I waited and then I was referred to Dr. Lawrence and had a consult and she agreed I could just do a lift with no implants! So I scheduled the surgery! This is my very saggy..."
- C. /
RealSelf /
Oct 16, 2015
"Repeat Client Because I Am Always Satisfied - Atlanta, GA - Dr. Marisa Lawrence has been my breast implant surgeon since 2002 when I visited her in my mid-30's. Her work is top notch which is why I returned to her for an implant exchange and crescent mastopexy. I am absolutely thrilled with the results. Even though I am only 4 weeks post-op, I can't believe the difference in how my breasts look and feel. Additionally, the crescent mastopexy..."
- C.M. /
RealSelf /
Oct 16, 2015
"Breast Lift - Atlanta, GA - 48 years old, I had a lump in one breast (non cancerous) that I wanted removed. Since I was going into surgery I decided to get a breast lift and both breasts made symmetrical. Dr. Lawrence went over and above to make me feel comfortable with answering all questions I had before and after the surgery. The Dr.'s staff was very helpful with my after care questions when ever I called and..."
- 1. /
RealSelf /
Oct 16, 2015
Previous
Next
Breast lift surgery usually takes 2 – 4 hours and is performed while the patient is under general anesthesia. The timeframe of this treatment depends on the nature of breast size and sagging. The method used for a breast lift generally falls under one of two categories — these are based on the nature of the incision. The anchor technique (inverted-T) and the vertical incisions are the most used types. The incision is first completed, and any loose and excess skin is excised along with breast tissue and fat that is not wanted. The skin is then pulled tight and the breasts are positioned higher and lifted so they look healthy and younger. In many cases, the size and shape of the areola are reconstructed and reduced to match the new placement and shape of the breast. At this point, an implant can be inserted in the breast if this was agreed upon with Dr. Lawrence ahead of surgery. If a breast lift is the only procedure being performed and if size and shape are a concern, augmentation surgery with implants can be done at a later date.
Recovery for any type of breast lift is more lengthy than a surgery with implants only. After surgery, you will be fitted with a support bra to reduce swelling. A thin tube will also be placed near the location of the incision to assist with excess fluid leakage that can sometimes occur after a surgical procedure. The post-surgical swelling usually goes away within the first week. Dr. Lawrence or a member of her team will provide in-depth, at-home incision care instructions to help with your healing process. Results following a breast lift surgery become evident after several months as your newly shaped breasts take their new position on your bustline. The breasts will feel and appear natural, and you will feel younger and more healthy.
Frequently Asked Questions
How much does a breast lift cost?
In your initial consultation, Dr. Lawrence will listen to your needs and goals before developing your unique treatment plan. After that, she can estimate your costs. When done well, a breast lift can significantly improve your physical appearance so it's important to focus on having an experienced surgeon with extensive training, like Dr. Lawrence, over costs. To help make surgery easier to afford, Marisa Lawrence Plastic Surgery can help you find low-interest financing.
Do I need a breast lift or breast implants?
Whether you should get a breast lift, implants, or both will depend on your specific goals. For many patients, a breast lift can improve the shape and fullness of the breasts without implants. Dr. Lawrence will assess your physical condition and listen to your goals during your consultation, then decide whether you should get a lift, implants, or a breast augmentation with a lift.
Will my nipples be moved?
Generally, the nipple-areola complex will be shifted up during the breast lift. If your areolas are overly large or stretched, Dr. Lawrence can include an areola reduction during your surgery. This can be discussed during your consultation so she can decide on the best incision pattern and technique to use during your breast lift.
How long will my results last?
With proper care after surgery, your results should last for many years. Your breasts will continue to age normally so you could begin to see sagging and loose skin over time. Factors, like significant weight gain or loss, can alter your results so it's best to maintain a stable weight after your breast lift. Pregnancy or breastfeeding after a breast lift can also affect your results, which is why Dr. Lawrence recommends patients wait until they are done having children to get a breast lift.
Can a breast lift fix asymmetry?
A lift can improve asymmetry in your breasts if they are different in size, firmness, or degree of sagging. Dr. Lawrence will assess the appearance and condition of your breasts during your consultation and discuss how a lift can help you. During your lift surgery, she will shape the tissue so your breasts are equal in size and position for symmetry.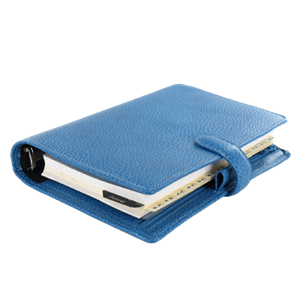 Plan Your Procedure
Average Cost

From

$5,000

Recovery Time

1 – 2 Weeks

Average Procedure Time

2 – 3 Hours

Post-op Follow-up

1 Week

Procedure Recovery Location

Outpatient
Contact Us
Related Procedures
Achieve healthier-looking Breasts with a Breast LIft
Surgical breast lifting has transformed the lives of thousands of Atlanta, GA individuals. If you experience hanging, sagging breasts that get in the way of everyday activities or stop you from sporting the clothing styles you desire, a breast lift at Marisa Lawrence Plastic Surgery may be the right surgery for you. During your first consult, a thorough breast assessment will be given by Dr. Lawrence and your desired outcome will be discussed. We will customize a tailored plan for treatment to help transform your breasts. We encourage you to contact one of our facilities to learn more about scheduling a consultation.
Related Posts