About Stretch Mark Reduction
Stretch marks are a very common skin imperfection among both men and women. Resembling white and light pink, slightly raised lines that can appear in many areas of the body, most people will develop stretch marks at some point in their lifetime. Stretch marks can form due to weight loss and weight gain (fluctuations), pregnancy, and aging. Genetics play a part for some individuals. At Marisa Lawrence Plastic Surgery in Atlanta, GA, stretch marks can be safely and effectively treated with Icon laser by Cynosure. Using radiofrequency technology, this advanced laser system reduces the appearance of light and dark stretch marks and creates a softer skin appearance without affecting nearby skin or tissue. Led by fellowship-trained and double board-certified plastic surgeon Dr. Marisa Lawrence, Marisa Lawrence Plastic Surgery is proud to use the latest, more advanced lasers on the market.
Reviews
"Dr.Marisa remembered me from 6 yrs ago when I went for consultation and she and her team with Dr.Angela and Erin put their best foot forward to meet my expectations. The Northside hospital never fails to exceed its exceptional hospitality that makes you forget your pain and fears ... yes they give "good stuff" that works making it agony free during and after procedure. From lab work, covid test, preop preparation (my nurses were the D team 😀) Comfort and care means alot. I had seen 2 other doctors for consultation in different states but you always stood out May God bless the works of your hands and entire team."
- W.K. /
Facebook /
Jan 24, 2021
"I will say that Dr. Lawrence and her staff are the best of the best. I was beyond amazed with the results from my surgery. I have given Dr. Lawrence two new names so far🤣 miracle worker because when I tell you I don't know how she transformed my body the way she did. The second name is 🔥 (fire) cause she has me Hott. I love that she listen to you and very attentive. I have and will continue to recommend her to my family and friends. She really cares about her patients and their pretty scars💓.I am ecstatic that I picked an amazing Dr. that gave me amazing results.I am looking forward to my next surgery, again thank you for the confidence boost."
- L.K. /
Facebook /
Dec 28, 2020
"So Relieved! - After having breast implants for 11 years that were way too large for me I wanted them out! Dr. Laurence was great with answering all of my questions about explanting and full capsulectomy. I told her I wanted to breastfeed in the future so I didn't want a lift. She agreed that explant and capsulectomy were my best course of action and also that I had plenty of my own breast tissue so I shouldn't worry about my size.At two weeks post op, she was definitely right! I honestly had no idea what I would look like without implants, but I absolutely love my natural size. The reason I got them originally was to make them more even and symmetrical. But even putting in two different sized implants, they still weren't totally the same. I've learned now that is totally okay! I love my two different boobs.Marisa Lawrence and the rest of her staff were all amazing. Everyone in the office was super kind and welcoming. I will totally recommend Dr. Lawrence to people I know."
- A. /
RealSelf /
Dec 17, 2020
"I have been seeing Dr. Lawrence for different issues -- some cosmetic and some not.  I have always been treated with empathy and caring.  I cannot say enough good things about her staff, as they are attentive to your needs and wellness.  Dr. Lawrence is a true artist in her field.  I highly recommend Dr. Lawrence."
- M.G. /
Yelp /
Dec 11, 2020
"Dr. Lawrence did my first breast cancer reconstruction 18 years ago and the results were amazing. Fast forward to a second breast cancer diagnosis and mastectomy.  Due to insurance, I saw a former colleague of hers and I am so disappointed with the results. Dr. Lawrence is the best!"
- M.K. /
Yelp /
Nov 10, 2020
Previous
Next
Ideal candidates for laser stretch mark reduction include individuals with any type of complexion and skin tone. New stretch marks appear to respond very well to laser treatment. The appearance of stretch marks vary from an individual to the next so your treatment plan will be tailored to meet your specific needs.
Laser stretch mark reduction uses short pulses of light to target and treat the skin's support structure. The treatment begins to work as the laser beams heat the deep layers of the skin, stimulating the production of collagen without damaging the epidermis. This results in a firmer and smoother skin surface. Since the process is non-ablative and does not damage the skin, there is generally little to no downtime following treatment. The number of sessions needed to achieve your desired results will depend on the location, depth, and color of the stretch marks. Each treatment session will take between 30 minutes and two hours to complete.
After your treatment, you can return to normal daily activities but should avoid vigorous activity for a few days. You should expect some temporary but minor redness, swelling, and numbness on the treated areas, but these effects should subside within a day of the procedure. Many patients see dramatic improvements almost immediately. Depending on the severity of your stretch marks and how many are being treated, your best results may require multiple treatment sessions. In addition, it may take several months to see the final results as the skin repairs and rebuilds itself.
Frequently Asked Questions
Is the stretch mark reduction procedure painful?
Most commonly, patients comment that they feel a stinging sensation similar to that of a sunburn. This is due to the pulsing of the laser as the radiofrequency energy works on the skin. Anesthesia is available should you desire it, but in most cases, it is not necessary.
Does it work?
Many studies have revealed that laser treatments do in fact stimulate the production of collagen in the body, reducing the appearance of stretch marks, as well as scars. Thus, laser stretch mark reduction is the most effective method for treating stretch marks.
What causes stretch marks?
Stretch marks are caused by the stretching of the skin beyond its capacity. This results in the creation of thin pink to red lines. Over time, the collagen within the stretched skin diminishes, breaks down, and leaves behind scar tissue.
Are there any side effects?
Immediately following treatment, you can expect minor redness, swelling, and tenderness at the skin's surface where the treatment took place. These side effects should subside within 24 hours, but in rare cases, these can last up to five days post-treatment. During your consultation, Dr. Lawrence or a member of our team will discuss what to expect following treatment.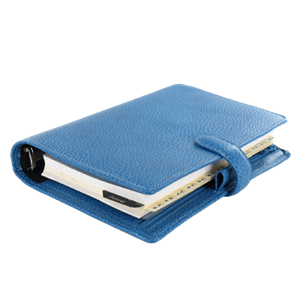 Plan Your Procedure
Average Cost

From

$350

Recovery Time

None

Average Procedure Time

15 – 30 Minutes

Post-op Follow-up

4 Weeks

Procedure Recovery Location

Office
Contact Us
Say Goodbye to Stretch Marks
We invite you to call Marisa Lawrence Plastic Surgery in Atlanta, GA to learn more about our stretch mark treatments using laser therapy. Our goal is for our patients to look and feel comfortable in their own skin. This is why we offer the latest, ground-breaking technologies and services. We look forward to meeting you and exceeding your expectations.
Related Procedures