Marisa Lawrence Plastic Surgery offers Atlanta, GA patients numerous nonsurgical options for skin rejuvenation. Dysport is an injectable wrinkle treatment that works similarly to BOTOX to reduce and soften dynamic lines and wrinkles on the face. Dynamic wrinkles are caused by reiterated facial movements and expressions (like frowning, laughing, and smiling) that over many years can make the facial muscles tight. This causes the overlying skin to have a grooved line that is visible even when your face is relaxed. Dysport is specially created to correct one of the most common dynamic wrinkles: the vertical lines between the eyebrows known as frown lines. It is also used on the forehead and to soften the appearance of Crow's feet around the eyes. Dysport temporarily blocks signals to the muscle so the line is smoother but with natural-looking results that don't make your face look frozen. Learn more about Dysport injectable wrinkle relaxers with Dr. Marisa Lawrence at Marisa Lawrence Plastic Surgery to help you look more youthful.
Dysport is ideal if you are looking for a nonsurgical option to improve moderate to severe frown (glabellar) lines between the eyebrows and along the forehead. Since dynamic wrinkles and lines are caused by chronic use, they can develop at any age and make you look sad, mad, or tired. Dysport is a fast, effective treatment that addresses dynamic wrinkles without giving you a "frozen" face. Since Dysport spreads to treat a cluster of wrinkles, it is also ideal for Crow's feet, the fine lines in the outer corners of the eyes. Most patients at Marisa Lawrence Plastic Surgery see visible improvements in their appearance a few days after their procedure that usually last up to four months.
Reviews
"Everyone was very kind and helpful.  It is a very pleasant office atmosphere."
- D.E. /
Yelp /
May 05, 2023
"I've had several procedures at this office, and I've been very happy at the outcomes for all of them, One of the procedures was the PDO facelift. I had sagging jowls and a small chin that made them look even worse. I am scared of surgery, so I thought I'd look into the PDO. I didn't look normal for about 3 weeks, which, for some reason, I wasn't expecting. One side of my face was swollen and the other wasn't - I thought maybe they'd messed up. I will say that Dr. Lawrence was very supportive, even offering to do the procedure again or something else to fix it if it remained a problem. The swelling finally went down, but then I didn't see very much difference for the next several months. However, it's now been a year, and the collagen production has kicked in. I now look 10 years younger than my age, did not pay a fortune, and did not have to take the risk that comes with any surgery.I see that the person I had for this (Angela) is no longer at the office,, but I wanted to explain my experience for people who might be considering this procedure.  I am going to do it again in a few years."
- S.H. /
Yelp /
Apr 14, 2023
"Madam Kathy Perry she really wonderful! She helped me get my first profit on CRYPTO INVESTMENT. She made the entire process smooth and I felt completely supported after investing the minimum of $1000 she made over $11,190 for me in a week. I highly recommend her to anyone who's planning on joining the Crypto Currency market Email: [email protected] WhatsApp: +1 (352) 658-3405"
- I.A. /
Facebook /
Oct 17, 2022
"Great integrity, very knowledgeable, skillful and elite; I'll say that about sums it up. I'm going to be honest, I work for a financial company myself.. With that being said, I always study about trading . To see what it's about or not. I can admit.. I was a bit skeptical on you all's courses at first. Being straight forward. For the price, I still took action and utilized the trading Packages you offer for my 22 yr old little sister's personal Trading Account. I'd Amit.. That she received Quick results and now on her 2nd round. To have a ebook and the step by step letters to teach in the step-by-step directions. Much appreciated. my little sis make upto 13,000USD with just a minimum investment of 1000USD in just 7days of trading. If you wish to invest you can contact her via Email:[email protected] WhatsApp +1 (860) 351-3398"
- Ø.B. /
Facebook /
Sep 19, 2022
"If you want an honest, caring, friendly, & helpful place with great pricing, this is your placed. The staff is so genuine & will do whatever they can to accommodate, provide necessary recommendations, or give you the truth on what's not worth it for you."
- A.S. /
Yelp /
Aug 08, 2022
Previous
Next
Dysport injections are administered in one of our private treatment rooms after your consultation with Dr. Lawrence, taking about 15 – 30 minutes. A numbing cream or local anesthetic is usually not needed since the injections are made with a fine-gauge needle that causes little discomfort, but it can be requested. The skin will be thoroughly cleansed and carefully placed injections will be administered followed by a cold compress to lessen swelling and bruising. After your injections, you can resume regular tasks, but you should try to avoid strenuous activities for at least one day.
After a Dysport treatment, you may see mild swelling and redness at and around the injection sites, but this generally will disappear in a few days. You should sleep upright for at least one night and continue to use a cold compress as needed. Results are commonly seen within several days as the severity of your dynamic wrinkles is minimized for a smoother, softer appearance. These results typically last for about 3 – 4 months, and more treatments can be performed throughout the year to maintain your results.
Frequently Asked Questions
How much does Dysport cost?
The total cost will depend on the amount of Dysport required for your treatment. During your initial consultation, your injector will create your unique Dysport treatment plan and then offer a cost estimate. Ask about our current injectable treatment specials at Marisa Lawrence Plastic Surgery and the different payment methods we accept.
What's the difference between Dysport and BOTOX?
Both Dysport and BOTOX are cosmetic injections to improve dynamic facial wrinkles. Dysport results generally become visible faster than BOTOX. Additionally, Dysport results tend to last longer than BOTOX, and it has a better spread. During your first appointment, your injector will help you understand if Dysport or another wrinkle relaxer is best for your treatment.
Should I get Dysport or a filler?
Most people do not know the difference between injectable wrinkle relaxers, like Dysport, and fillers. Simply put, a wrinkle relaxer addresses dynamic wrinkles while a filler corrects static wrinkles. Dynamic wrinkles are caused by repetitive movements, for example, frowning, smiling, laughing, and all of your other facial expressions. Dysport relaxes the muscle under the skin for a smoother appearance. Static wrinkles are from decreased skin elasticity so the injection fills the skin so it is even. During your initial consultation, your injector will listen to your concerns and goals and help you determine whether a wrinkle relaxer, a filler, or both will produce your best results.
Can Dysport be combined with other treatments?
At Marisa Lawrence Plastic Surgery, we offer a number of aesthetic treatments that can be used to boost the results of your Dysport injection. Depending on your areas of concern and goals, your custom treatment plan may include Dysport injections for dynamic wrinkles, a filler to help fill in grooves and lines and add volume in your cheeks and lips, as well as a laser skin treatment. Be open about your aesthetic goals during your initial consultation so we can make a treatment plan that provides an outcome you're thrilled with.
How often should I get Dysport injections?
Dysport injection results can help for as long as four months. During your consultation, your injector will suggest how often you should get injections at our office in Atlanta, GA to maintain your results. You may schedule injections sooner or wait longer after you know how Dysport works on your wrinkles.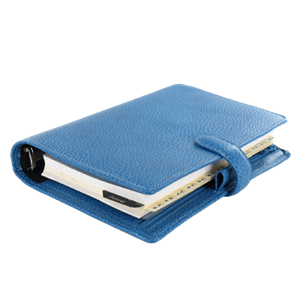 Plan Your Procedure
Average Cost

From

$13

Recovery Time

1 hour

Average Procedure Time

30 Minutes

Post-op Follow-up

1 Week

Procedure Recovery Location

Office
Contact Us
If you are looking for a nonsurgical option to revitalize your skin by correcting the frown lines between your brows, Dysport injectable wrinkle relaxer is a great choice. You can learn about Dysport and other treatments during your meeting with Dr. Marisa Lawrence at Marisa Lawrence Plastic Surgery to get a personalized plan that addresses your concerns. We invite you to call our Atlanta, GA office today to schedule your consultation.