Gynecomastia is the medical term for male breast enlargement. It is a condition that can produce a female-like chest due to the increase of growing breast tissue. In many cases, gynecomastia is caused by an underlying hormonal problem. This condition can also be caused by certain drugs, steroids, weight gain, or genetics. Men with this issue often feel anxious and worried, most commonly in circumstances where the chest is exposed, such as by the pool or in the gym. Double board-certified plastic surgeon Dr. Marisa Lawrence offers surgical breast reduction for men who have gynecomastia. This surgery has a very high success rate. It is known as one of the more popular cosmetic treatments for men at Marisa Lawrence Plastic Surgery in Atlanta, GA.
Reviews
"This office rocks!  Everyone is so nice,talented and knowledgeable. I am working with Courtney at the moment and she is great. I am loving my laser treatments she is doing !!"
- D.S. /
Yelp /
Jun 15, 2021
"Dr. Lawrence and her staff are very professional and go over and above to make you as a patient feel comfortable with every step, process & procedure. They are always willing to listen to you're needs and at the same time  give excellent council With integrity and honesty!! Dr Lawrence and her Staff are one of a kind!! 5 Stars!!! In every area!!!!"
- J.W. /
Yelp /
Jun 07, 2021
"I absolutely LOVE LOVE LOVE MARISA LAWRENCE AND ALL OF HER STAFF TO THE PATIENT COORDINATOR! I mean they really make you feel welcomed. They make you feel like family!!!!! They know my face as soon as I walk in & im wearing a mask lol. i was super anxious and nervous about going under, but they made me feel so comfortable and at ease. I love my results and I'm only 10 days post op!!!! Did a lift with implants & made me a full size D & I couldn't be happier!! if you are researching,look no further!!! This the place!!!"
- V.H. /
Yelp /
May 27, 2021
"I am so thankful that I found Dr. Lawrence when considering a rhinoplasty (nose job). I got my procedure done in July of 2020 and am now 9 months post surgery. I am so pleased with my results and how natural looking my transformation is. It is absolutely perfect! She was always so attentive to me and eased my concerns. After my consultation with Dr. Lawrence, I was more than confident in my decision to choose her as my surgeon. She answered all of my silly questions prior to surgery and held my hand as I woke up from anesthesia to congratulate me on being so brave. I cannot say enough good things about her and all of the staff at Marisa Lawrence MD."
- B.C. /
Google /
Apr 12, 2021
"I was a nervous wreck coming into this consultation. The staff at Dr. Lawerence's office made me feel so welcome and comfortable. Dr. Lawerence was very knowledgeable and answered all of my questions with ease. She confirmed all my fears and doubts about my implants causing me to be so sick. I look forward to my upcoming surgery with her and the road to recovery."
- C.T. /
Yelp /
Mar 24, 2021
Previous
Next
Male breast reduction treatment is a procedure for men with over-sized breasts that cannot be treated with medications or diet. If you feel anxiety or are bothered by the size and shape of your chest (but you're healthy and at a normal weight), you may benefit from male breast reduction surgery by Dr. Lawrence at Marisa Lawrence Plastic Surgery. Adolescent teens may also benefit from gynecomastia surgery; however, an additional procedure may be needed later during adulthood if excess breast tissue continues to develop. During your first appointment with Dr. Lawrence, treatment options will be provided and may include the chances of moving forward with surgery to repair the condition.
A form of liposuction is often utilized during male breast reduction surgery. While you are under general anesthesia, liposuction helps eliminate excess fat tissue from the chest wall. Next, any lax skin will be carefully trimmed away to create a taut appearance, and then the nipple area and surrounding areola will be placed into a proportionate position. In most cases, this treatment strategy requires a small incision in proximity to where the glandular tissue has formed. Once the fat and loose skin have been appropriately handled, Dr. Lawrence will pull together the remaining skin.
At the conclusion of your gynecomastia treatment, the chest will be supported with a medical garment to help reduce swelling, bleeding, and bruising. In advanced cases where a more intricate approach was used, a drainage tube may be properly positioned to assist with fluid. The results following this procedure are immediately visible and most patients are extremely excited about the physical change. The incisions made during surgery take time to heal and scarring is usually barely visible. With your enhanced chest, you can get medical clearance from Dr. Lawrence to incorporate exercise and strength training, which will help accentuate the surgical results.
Frequently Asked Questions
How much does male breast reduction cost?
Gynecomastia is a medical issue that requires a skilled surgeon. This is why Dr. Lawrence urges you to focus on getting quality results over costs. To make your surgery easier to afford, Marisa Lawrence Plastic Surgery accepts many payment methods. We can also help you find low-interest financing.
What causes gynecomastia?
Gynecomastia is caused by a disruption in hormone balance. In most cases, gynecomastia is linked to the use of anabolic steroids or androgens. It can also be caused by using illegal drugs, like heroin and marijuana. Gynecomastia may also be caused by certain health conditions (hypogonadism, hyperthyroidism, and tumors), plus some medications (highly active antiretroviral therapy for AIDS, anti-anxiety medications, and chemotherapy).
How can I tell if I have gynecomastia?
Gynecomastia is excess breast tissue growth in the male chest, which may cause pain, swelling, and tenderness. Some men may have false gynecomastia (also known as pseudogynecomastia) so Dr. Lawrence encourages patients to lose weight with a healthy diet and exercise before seeking treatment for gynecomastia. If you have enlarged breasts at a healthy weight, Dr. Lawrence can perform an examination and tests to diagnosis gynecomastia. This may include blood tests, a mammogram, or a biopsy to rule out other conditions, like breast cancer and mastitis (infection of the breast tissue).
Can gynecomastia be treated with exercise or pills?
The most effective treatment for gynecomastia is male breast reduction surgery. Currently, the Food and Drug Administration (FDA) has not approved any medications to treat gynecomastia. While they are not approved for gynecomastia, some breast cancer medications (Tamoxifen or Raloxifene) may have limited effects. Strength training to build the pectoral muscles cannot reduce the amount of breast tissue and may make the breasts appear larger.
Will this fix puffy or pointy nipples?
Puffy or pointy nipples may be caused by glandular gynecomastia. If this is a concern for you, please talk to Dr. Lawrence during your consultation. She will customize your treatment plan to use the best technique and incision pattern to correct your nipples. Large areolas can also be reduced during male breast reduction surgery. It's important to be honest with Dr. Lawrence about your needs and goals in your consultation so she can ensure the results you want.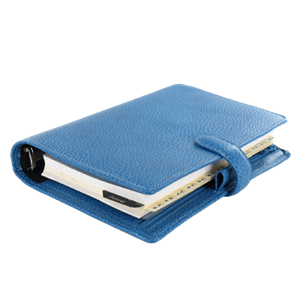 Plan Your Procedure
Average Cost

From

$5,000

Recovery Time

7 – 10 Days

Average Procedure Time

2 – 3 Hours

Post-op Follow-up

1 Week

Procedure Recovery Location

Outpatient
Contact Us
Restore your Masculine Chest
If you suffer from the effects of gynecomastia, we welcome you to call our office to schedule a private, one-on-one consultation with Dr. Lawrence to learn more about our male breast reduction surgery. After treatment for gynecomastia (male breast enlargement), you can stop covering up your chest at the gym and pool. We have assisted so many Atlanta, GA men and have enjoyed watching them re-establish their self-esteem.
Related Procedures