Ears that protrude outward, are misshapen and uneven, or look unnaturally large can negatively impact your self-confidence, especially when young. Otoplasty, including earlobe repair and ear pinning, is a cosmetic treatment that helps to recontour the size, position, and shape of the ears to create a normal look. Dr. Marisa Lawrence is a skilled, fellowship-trained and double board-certified plastic surgeon who has assisted countless women, men, and children to overcome their embarrassment of showing their ears by undergoing this surgery. Regardless of the cosmetic issue, ear surgery at Marisa Lawrence Plastic Surgery in Atlanta, GA allows an individual to show their face from any angle with newfound confidence. If you or your child are concerned about the shape or size of the ears, schedule a consultation with Dr. Lawrence to find out about your options for otoplasty.
Reviews
"All I can say is WOW-Dr. Lawrence is my HERO!  I am 44 years old and I am 7 days post op from a lower face and neck lift.  I look amazing!  My neck and jowls have bothered me since my 20s.  I am so glad that I trusted Dr. Lawrence with my procedure.  She is a rockstar surgeon.  I had very little swelling and almost no bruising.  My incisions are well hidden and I look incredible.  I haven't smiled like this in a long time. My husband and I looked at my pre-op photos today compared to the new me and he said... "Wow- you looked so unhappy in these and now you have a different glow to you!" From the consult to the surgery, Dr. Lawrence and her staff have gone above and beyond for me.  They are so kind and have the best bedside manner.  I had a mild freak out after surgery with the head wrap and Dr. Lawrence was happy to redo it for me (several times) until I felt comfortable.  She totally put me at ease.  Thank you Dr. Lawrence, Maryann, Aubrey and the entire staff.  You have made me feel like myself again.  I can't thank you enough!"
- M.B. /
Yelp /
Nov 02, 2023
"Everyone was very kind and helpful.  It is a very pleasant office atmosphere."
- D.E. /
Yelp /
May 05, 2023
"I've had several procedures at this office, and I've been very happy at the outcomes for all of them, One of the procedures was the PDO facelift. I had sagging jowls and a small chin that made them look even worse. I am scared of surgery, so I thought I'd look into the PDO. I didn't look normal for about 3 weeks, which, for some reason, I wasn't expecting. One side of my face was swollen and the other wasn't - I thought maybe they'd messed up. I will say that Dr. Lawrence was very supportive, even offering to do the procedure again or something else to fix it if it remained a problem. The swelling finally went down, but then I didn't see very much difference for the next several months. However, it's now been a year, and the collagen production has kicked in. I now look 10 years younger than my age, did not pay a fortune, and did not have to take the risk that comes with any surgery.I see that the person I had for this (Angela) is no longer at the office,, but I wanted to explain my experience for people who might be considering this procedure.  I am going to do it again in a few years."
- S.H. /
Yelp /
Apr 14, 2023
"Madam Kathy Perry she really wonderful! She helped me get my first profit on CRYPTO INVESTMENT. She made the entire process smooth and I felt completely supported after investing the minimum of $1000 she made over $11,190 for me in a week. I highly recommend her to anyone who's planning on joining the Crypto Currency market Email: [email protected] WhatsApp: +1 (352) 658-3405"
- I.A. /
Facebook /
Oct 17, 2022
"Great integrity, very knowledgeable, skillful and elite; I'll say that about sums it up. I'm going to be honest, I work for a financial company myself.. With that being said, I always study about trading . To see what it's about or not. I can admit.. I was a bit skeptical on you all's courses at first. Being straight forward. For the price, I still took action and utilized the trading Packages you offer for my 22 yr old little sister's personal Trading Account. I'd Amit.. That she received Quick results and now on her 2nd round. To have a ebook and the step by step letters to teach in the step-by-step directions. Much appreciated. my little sis make upto 13,000USD with just a minimum investment of 1000USD in just 7days of trading. If you wish to invest you can contact her via Email:[email protected] WhatsApp +1 (860) 351-3398"
- Ø.B. /
Facebook /
Sep 19, 2022
Previous
Next
Ideal Candidates for Otoplasty
Ear reshaping surgery can be done on patients of all ages; however, it is often most common among young children and is suggested before the start of elementary school. By age six, this cosmetic surgery is safe to be performed on a child. If you feel embarrassed by the shape and size of your ears because they stick out or are too large, otoplasty can be considered to attain a natural-looking appearance. If you suffer from a torn, stretched, or damaged earlobe, you are also a candidate for otoplasty.
Otoplasty Surgical Technique
Ear reshaping surgery is completed using anesthesia, either general or IV sedation. Most often, the incision is made around the back portion of the ear or inside the inner folds. During surgery, cartilage will be manipulated to create a new contour and natural-looking appearance. It's generally common for both ears to be altered during treatment to ensure they look and appear symmetrical. After the procedure, the incisions are safely stitched together with sutures and wrapped so they are safeguarded for healing.
Once the procedure is finished and it is safe to leave the outpatient surgery center, you will heal and rest at home. Dr. Lawrence or a member of her team will send you home with recovery instructions. It is important to not touch or scratch the ears. Also, you or your child should avoid laying on the ears, and instead, sleep propped up for the first few days. Dr. Lawrence recommends seeing her ear surgery patients back within 3 – 5 days — during this time, Dr. Lawrence will take off the coverings and check you or your child's ears. Natural-looking ears are visible almost immediately and the results will continue to look better as the ears heal.
Frequently Asked Questions
How much does ear surgery cost?
Costs for ear surgery will depend on what is being performed (ear shaping, pinning, earlobe repair, or a combination). Once Dr. Lawrence has listened to your concerns and goals, she can create your surgical plan and estimate costs. In order for you to focus on getting the results you need instead of costs, Marisa Lawrence, Plastic Surgery accepts many payment methods and we can help you find low-interest financing.
Will the results of ear surgery last?
Normally, the ears mature faster than other parts of the face and body, which is why an otoplasty can be done on younger patients with long-lasting results. Dr. Lawrence will examine the ears and then talk about realistic expectations along with how long the results may last. Even as the face and body can change due to age and gravity, the effect on the ears is usually minimal. If there are dramatic changes to the ears due to an injury, a second otoplasty could be performed.
How old should my child be to consider otoplasty?
Typically, children about 5 – 6 years of age are ideal candidates for otoplasty. While the ear is usually fully developed, the cartilage and tissue will still be soft, making it easy to change. This age is also good as it is before they start school or early in their education, so they can avoid teasing from their classmates. Although many otoplasty patients are young children, Dr. Lawrence also performs ear surgery on adults.
Do I need to have both ears done or just one?
The most common problems, including ears that are oversized or stick out, occur in both ears, so both will need to be fixed. During the surgery, Dr. Lawrence will shape both ears so they are as equal as possible. However, if only one ear needs to be changed, the size and shape will be altered to match the other ear. When she develops your treatment plan, Dr. Lawrence will let you know whether or both ears will be addressed.
What about fixing stretched or torn earlobes?
The popularity of ear gauges and big earrings have made earlobe repair a popular surgery at Marisa Lawrence, Plastic Surgery. If you are interested in having earlobe repair, schedule a consultation with Dr. Lawrence. She will examine the damage and explain what might be done to restore your earlobes.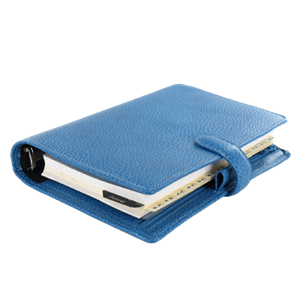 Plan Your Procedure
Average Cost

From

$2,000

Recovery Time

7 – 10 Days

Average Procedure Time

1 – 2 Hours

Post-op Follow-up

1 Week

Procedure Recovery Location

Outpatient
Contact Us
Reshape Your Ears with Otoplasty
While the ears are small, an unusual shape, size, or position can make a significant difference in your appearance. Otoplasty (ear surgery) can help your child avoid teasing at school, or help you if you have always felt unhappy with your ears. Contact Marisa Lawrence Plastic Surgery in Atlanta, GA to schedule your appointment with Dr. Lawrence and learn more about cosmetic ear reshaping surgery. We look forward to helping you gain a look you can be proud of and the confidence to flaunt it.
Related Procedures