What is Nonsurgical Feminine Rejuvenation?
As women go through childbearing, hormonal changes and aging, they can experience changes in their genitalia. Changes that can impact a woman's quality of life include vaginal laxity, stress urinary incontinence, loss of vaginal lubrication, a decrease in erotic sensation and loss of tone of the labia majora.
We now offer ThermiVa. A non-invasive radiofrequency treatment that is used to rejuvenate vaginal tissue. It is a great way to rejuvenate your labia and vagina without pain or downtime, and there are a lot of benefits of choosing this procedure.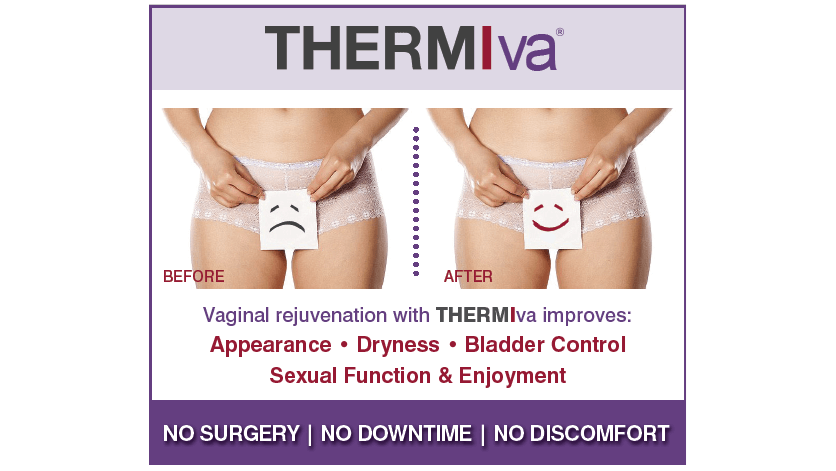 One of the many benefits of ThermiVa treatments is that there is no downtime. Patients can return to their everyday routine directly after and can even resume sexual activity. Since ThermiVa is a nonsurgical procedure, there are no incisions or stitches required. Tightening of treatment areas will be immediate and will improve over the course of a few weeks as collagen production takes place.