About Breast Revision Surgery
Cosmetic breast surgeries are extremely common in America, with millions of women undergoing cosmetic treatment to augment their breasts with implants, lift and tighten them due to sagging, reconstruct them, or reduce the size. Because of advanced surgical techniques, the majority of women are happy with their results. However, some women may be unhappy with the results of their breasts or may experience local or systemic issues and at some point, may want or need to have breast revision surgery. In some cases, revision treatments may be needed due to practitioner error. While there are a few surgeries that do end with an unpleasing outcome, there are women who wish to have a different size implant while others may have a visible irregularity and would like to have the breast implant revised or taken out altogether. In addition, there are some women who must have revision surgery for a particular condition. Atlanta, GA board-certified plastic surgeon Dr. Marisa Lawrence offers breast revision surgery and gives a thorough exam so that the correct outcome is attained.
Breast Revision Reviews
"Sculpting my Revision - Dr. Lawrence was excellent. Her staff is a pleasure. She understood my problem and tried to fix the best solution for me. I had a previous breast revision and due to some issues, my left side was not even. So she came back with an option to do liposuction and transfer it to resculpt my breasts, giving me a more youthful look and reducing my chubby spots. We're only a little more than a week out from surgery and can see a much more positive results, great experience. I am so glad that she was able to work with me and relieve my stress."
- O. /
RealSelf /
Feb 18, 2020
"Marisa Lawrence Was my plastic surgeon I recently got my breast implants done she did a breast implant exchange on me. She went above and beyond my expectations! She's very nice and understanding and very patient! Her staff is nice and her facility is clean you would love it here! She knows her work and she's great at it!"
- B.M. /
Yelp /
Jun 16, 2021
"Sculpting my Revision - Dr. Lawrence was excellent. Her staff is a pleasure. She understood my problem and tried to fix the best solution for me. I had a previous breast revision and due to some issues, my left side was not even. So she came back with an option to do liposuction and transfer it to resculpt my breasts, giving me a more youthful look and reducing my chubby spots. We're only a little more than a week o..."
- O. /
RealSelf /
Oct 23, 2020
Previous
Next
Revision for Breast Implants
If you have any issues (whether medical or aesthetic) about your breast implants, please schedule a consultative appointment with Dr. Lawrence to go over your wants and needs and to develop your personalized plan for breast revision surgery. Whether it is scarring, drooping or sagging, rippling, or breast asymmetry, revision surgery can help correct the irregularity and result in a more normal and healthy outcome. This procedure can also help if you are wanting to change size, implant styles, or address any other aspect of your breasts.
Finally, while rare, there have been cases where the body may reject a foreign object, such as a breast implant, causing what is known as breast implant illness (BII). This condition can create various reported symptoms ranging from illness and allergies to weight gain, chronic joint pain, and skin changes. If a woman has BII, the best course of action is to remove the implant. Various studies show different degrees of improvement in patients after removal of their breast implants, some of which are temporary, and some showing permanent resolution of symptoms. There are no studies that specifically show which symptoms may or may not improve with implant removal with or without capsulectomy.
Other Reasons for Revision
Breast revision surgery can be needed for a number of reasons. Since breast implants generally are the most common reason for revision surgery, for example removing an implant or switching them out due sizing or a specific condition, it helps to explain some of the most common cases in which a revision treatment is desired or required:
Asymmetry occurs when the two breast sizes look disproportionate. This can be the result of a breast reduction procedure, a fat transfer, reconstruction, or breast augmentation. It can occur because of a wrong size implant or sagging on one side, or another condition that may cause asymmetry. An in-depth evaluation would need to be made to determine what is leading to the asymmetry, then surgery would be needed to correct the problem, and finally, new implants would be positioned to create a symmetrical result.
Bottoming out is a condition that happens when one or both breasts drop too low or "bottom out." In many cases, this is a case of a positioning error from the first breast augmentation surgery. To modify this, a new placement technique may be needed. In some cases, tissue grafting most likely will be needed, as well as a surgically formed pocket to fit the new implant. For most women, going to a silicone implant usually will solve this problem.
There are times a secondary breast surgery is as simple as receiving a smaller or larger size implant. With the original surgery, you may have opted to go too conservative or gone a bit too large. A new breast implant size can be placed to reach the desired appearance.
This is the term used for scar tissue hardening, occurring when the delicate tissue around the saline or silicone implant becomes hard and thickens. Although many implant surgeries do result in some internal scar tissue, most women will never see or feel it. In some circumstances, the scarring could interfere with implant placement, which can change the breast shape and implant functionality and deliver an undesirable outcome. Capsular contracture surgery to eliminate scarring would be recommended.
This condition occurs when there are obvious rippling and wrinkles beneath the skin. This irregularity generally forms just along the edging of the implant. Rippling is more common in patients who are of low body weight. Often, this condition can be fixed by simply changing to a silicone implant.
Even though this represents a small percentage of cases, implant rupture can possibly occur. If a saline implant type ruptures, deflation will take place almost immediately. Therefore, visible flattening will occur. On the other hand, if the implant is silicone based and ruptures, it is only seen through an MRI. Whether silicone or saline, if a rupture happens, a replacement procedure will be required.
Symmastia is a condition that takes place when implants are inserted and placed too close together. In most cases, this is because the implant used was the wrong shape and width. A revision treatment will correct this problem by using an implant that fits your body type and looks pleasing to the eye.
Breast implant removal surgery (explantation) or a breast implant revision process is performed as an outpatient procedure in most cases.
Breast lift and fat grafting may be performed at the time of explantation in select cases. Factors to consider include the health of the patient, the amount of skin stretch by the implants, the volume of breast tissue present to be reshaped into an aesthetic breast mound, and the tissue trauma caused by the capsule and implant removal. Cosmetic reshaping of the breasts can be considered. After implant removal, the skin will retract and tighten based on your skin quality and the size of the implants that caused the stretch. Many patients are happy to see their breasts return to the more natural version of their pre-augmented breasts. It sometimes makes sense to let the body repair itself before undertaking more surgery. A breast lift will reposition the nipples and tighten the skin of the breast; a lift without added volume may not give the breast enough projection so fat grafting would be suggested. Fat transplantation requires a healthy bed of tissue in order for it to reestablish its blood supply. Therefore, in some cases, it is safer to perform fat grafting as a second procedure at a later date.
After your surgery and an observation period, you can go home to start your recovery. Recovery from a revision surgery varies based upon the complexity of your surgery. Revision surgery that warrants complex revision techniques will need a longer recovery that could possibly take up to several months. You should begin to see your results once the swelling begins to disappear. Dr. Lawrence or a member of her team will go over what should be expected during your recovery, as well as recommendations to help speed your healing. You should go to follow-up appointments as directed so Dr. Lawrence can assess your recovery and results.
Frequently Asked Questions
How much does breast revision surgery cost?
The cost of breast revision surgery can vary greatly, depending on what needs to be done. During your consultation, Dr. Lawrence will listen to your concerns and goals before performing a physical exam to assess your condition. Then, she can talk about your options before developing your surgical plan. The cost of revision surgery will depend on the complexity of the procedure, as well as what you choose to have done. If new breast implants are needed or a fat transfer is performed, that is also a unique expense. It is best to focus on getting the results you want and creating a healthy outcome by finding an experienced surgeon, like Dr. Lawrence.
What if Dr. Lawrence wasn't my original surgeon?
Dr. Lawrence can perform your revision surgery even if she wasn't the surgeon who did your original breast surgery. Breast revision surgery can be more complex than the original procedure, so if you want dramatic changes or have problems it's best to find a doctor, like Dr. Lawrence, who has years of experience and advanced training in breast surgery.
What about loose skin?
If you are having your implants removed or are changing to a significantly smaller size of implants, you may need to have excess skin removed during your surgery. After listening to your goals and assessing your current implants, Dr. Lawrence can discuss the need for a breast lift to remove loose skin. If you lose a significant amount of weight, become pregnant, or breastfeed after augmentation surgery, a revision with a lift can help you get better results.
Will there be new scars?
When possible, Dr. Lawrence will make incisions for revision surgery in the original incisions. However, if this is not possible, she will place the new incisions where they will be less visible. Breast revision surgery typically uses a transaxillary incision (through the armpit), a periareolar incision (on the lower edge of the areola), an inframammary incision (under the fold of the breast), or TUBA incision (through the belly button). Dr. Lawrence or a member of her team will go over scar care management so your incisions heal smoothly and blend into your skin.
Do I have to change my implants?
While implants can last a long time, they do need to be replaced at some point. After augmentation surgery, it is important to have your implants checked regularly so Dr. Lawrence can help you decide when your implants should be replaced. With so many advances in the medical field, you may want to consider the newest implant shapes and types to achieve your best look during breast revision surgery.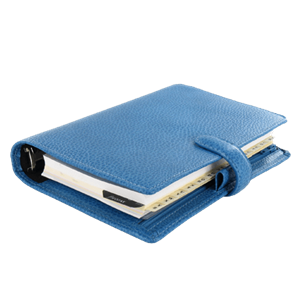 Breast revision surgery is a custom treatment tailored for your aesthetic goals by Marisa Lawrence, M.D. If you notice a visible defect with your breast implants or desire a different outcome from a different breast surgery, we welcome you to get in touch with our Atlanta, GA office to make your appointment at Marisa Lawrence, M.D., F.A.C.S. There are so many factors to think about and Dr. Lawrence will perform a full physical assessment, create your revision treatment plan, and help set realistic outcome expectations.