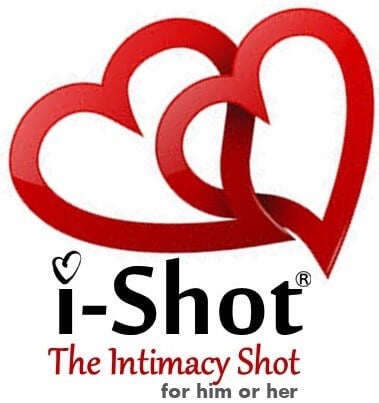 About The I-Shot® "Intimacy Shot"
The I-Shot® "Intimacy Shot" at Marisa Lawrence Plastic Surgery is a quick and effective non-surgical treatment which helps to increase sexual arousal and rejuvenation for him or her.
Reviews
"Dr.Marisa remembered me from 6 yrs ago when I went for consultation and she and her team with Dr.Angela and Erin put their best foot forward to meet my expectations. The Northside hospital never fails to exceed its exceptional hospitality that makes you forget your pain and fears ... yes they give "good stuff" that works making it agony free during and after procedure. From lab work, covid test, preop preparation (my nurses were the D team 😀) Comfort and care means alot. I had seen 2 other doctors for consultation in different states but you always stood out May God bless the works of your hands and entire team."
- W.K. /
Facebook /
Jan 24, 2021
"I will say that Dr. Lawrence and her staff are the best of the best. I was beyond amazed with the results from my surgery. I have given Dr. Lawrence two new names so far🤣 miracle worker because when I tell you I don't know how she transformed my body the way she did. The second name is 🔥 (fire) cause she has me Hott. I love that she listen to you and very attentive. I have and will continue to recommend her to my family and friends. She really cares about her patients and their pretty scars💓.I am ecstatic that I picked an amazing Dr. that gave me amazing results.I am looking forward to my next surgery, again thank you for the confidence boost."
- L.K. /
Facebook /
Dec 28, 2020
"So Relieved! - After having breast implants for 11 years that were way too large for me I wanted them out! Dr. Laurence was great with answering all of my questions about explanting and full capsulectomy. I told her I wanted to breastfeed in the future so I didn't want a lift. She agreed that explant and capsulectomy were my best course of action and also that I had plenty of my own breast tissue so I shouldn't worry about my size.At two weeks post op, she was definitely right! I honestly had no idea what I would look like without implants, but I absolutely love my natural size. The reason I got them originally was to make them more even and symmetrical. But even putting in two different sized implants, they still weren't totally the same. I've learned now that is totally okay! I love my two different boobs.Marisa Lawrence and the rest of her staff were all amazing. Everyone in the office was super kind and welcoming. I will totally recommend Dr. Lawrence to people I know."
- A. /
RealSelf /
Dec 17, 2020
"I have been seeing Dr. Lawrence for different issues -- some cosmetic and some not.  I have always been treated with empathy and caring.  I cannot say enough good things about her staff, as they are attentive to your needs and wellness.  Dr. Lawrence is a true artist in her field.  I highly recommend Dr. Lawrence."
- M.G. /
Yelp /
Dec 11, 2020
"Dr. Lawrence did my first breast cancer reconstruction 18 years ago and the results were amazing. Fast forward to a second breast cancer diagnosis and mastectomy.  Due to insurance, I saw a former colleague of hers and I am so disappointed with the results. Dr. Lawrence is the best!"
- M.K. /
Yelp /
Nov 10, 2020
Previous
Next
The I-Shot® works by using Platelet-Rich Plasma (PRP) produced from the patient's own blood to isolate and extract growth factors. Once these growth factors are extracted, the clitoris, labia, G Spot or penis is numbed with lidocaine and the PRP is injected into specific areas, causing the growth factors to activate stem cells, allowing the tissue to regenerate with improved sensation. A series of three injections are recommended.
Marisa Lawrence Plastic Surgery in Atlanta, GA have seen many men and women with satisfying results in as little as a few days after the I-Shot®, with patients reporting immediate results and benefits lasting up to 18 months. Individual results may vary. Patients may resume sexual intercourse 48 hours after injections.
Patients report stronger and more frequent orgasms, increased natural lubrication and greater arousal, increased stamina, increased sensation, and improvement with urinary incontinence after having the procedure.
Possible benefits for her:
Increased sexual desire
Increased arousal
Increased lubrication
More frequent orgasm
Increased sensation
Improved urinary incontinence
Heightened orgasm
Treat lichen sclerosus
Treat lichen planus
Treat chronic pain from childbirth
Treat interstitial cyctitis
Possible benefits for him:
Treat erectile dysfunction
Increased sexual desire
Increased arousal
Treat general sexual function
Treat sexual performance
Orgasm enhancement
Penis enhancement
Treat lichen sclerosus
Treat Peyronie's disease, a condition in which scar tissue makes the penis curve when it's erect.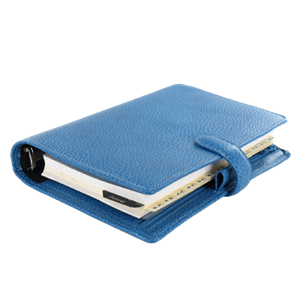 There's no reason to continue to suffer with erectile disfunction, bladder leakage, or other sexual dysfunction. Let Marisa Lawrence Plastic Surgery and the I-Shot® help you revitalize your sex life and restore intimacy in your relationship. Call us today!