About The Brazilian Butt Lift
The Brazilian butt lift has become one of the most rapidly growing plastic surgery procedures in the U.S., and it is currently in popular demand by both men and women. This butt enhancement surgery offers individuals a natural way to get a rounder and shapelier buttocks without using an implant. Significant weight loss, aging, gravity, as well as genetics can lead to a flat and unshapely buttocks. Today, a rounder, more voluptuous rear end is desired more than ever. Using your own fat, the Brazilian butt lift adds fullness to the patient's buttocks area to create the right amount of shape. The process is accomplished through a uniquely specialized fat grafting and transfer process, which uses liposuction to remove unwanted fat pockets from a targeted place of your body and then transfers it into your backside (rear end). There is an artistic approach to perfecting this body contouring surgery and with many years of training, experience, and learned skill, Atlanta, GA surgeon Dr. Marisa Lawrence is able to garner natural, gorgeous results at Marisa Lawrence Plastic Surgery.
Candidates for the Brazilian butt lift will be evaluated to confirm they are right for this treatment. The first consideration is to ensure there is adequate fat on the body to remove for the transfer process. If you have a low body weight or have limited fat to remove for the transfer, you, unfortunately, may not be a good fit for this treatment. Moreover, it is also crucial to have healthy skin laxity. If your skin is loose, sagging, or wrinkled, you may benefit better from a surgical butt lift. If you are at a good weight, have the right amount of fat to extract and transfer, and do not want to use an implant, this procedure can be a terrific alternative for you.
Reviews
"All I can say is WOW-Dr. Lawrence is my HERO!  I am 44 years old and I am 7 days post op from a lower face and neck lift.  I look amazing!  My neck and jowls have bothered me since my 20s.  I am so glad that I trusted Dr. Lawrence with my procedure.  She is a rockstar surgeon.  I had very little swelling and almost no bruising.  My incisions are well hidden and I look incredible.  I haven't smiled like this in a long time. My husband and I looked at my pre-op photos today compared to the new me and he said... "Wow- you looked so unhappy in these and now you have a different glow to you!" From the consult to the surgery, Dr. Lawrence and her staff have gone above and beyond for me.  They are so kind and have the best bedside manner.  I had a mild freak out after surgery with the head wrap and Dr. Lawrence was happy to redo it for me (several times) until I felt comfortable.  She totally put me at ease.  Thank you Dr. Lawrence, Maryann, Aubrey and the entire staff.  You have made me feel like myself again.  I can't thank you enough!"
- M.B. /
Yelp /
Nov 02, 2023
"Everyone was very kind and helpful.  It is a very pleasant office atmosphere."
- D.E. /
Yelp /
May 05, 2023
"I've had several procedures at this office, and I've been very happy at the outcomes for all of them, One of the procedures was the PDO facelift. I had sagging jowls and a small chin that made them look even worse. I am scared of surgery, so I thought I'd look into the PDO. I didn't look normal for about 3 weeks, which, for some reason, I wasn't expecting. One side of my face was swollen and the other wasn't - I thought maybe they'd messed up. I will say that Dr. Lawrence was very supportive, even offering to do the procedure again or something else to fix it if it remained a problem. The swelling finally went down, but then I didn't see very much difference for the next several months. However, it's now been a year, and the collagen production has kicked in. I now look 10 years younger than my age, did not pay a fortune, and did not have to take the risk that comes with any surgery.I see that the person I had for this (Angela) is no longer at the office,, but I wanted to explain my experience for people who might be considering this procedure.  I am going to do it again in a few years."
- S.H. /
Yelp /
Apr 14, 2023
"Madam Kathy Perry she really wonderful! She helped me get my first profit on CRYPTO INVESTMENT. She made the entire process smooth and I felt completely supported after investing the minimum of $1000 she made over $11,190 for me in a week. I highly recommend her to anyone who's planning on joining the Crypto Currency market Email: [email protected] WhatsApp: +1 (352) 658-3405"
- I.A. /
Facebook /
Oct 17, 2022
"Great integrity, very knowledgeable, skillful and elite; I'll say that about sums it up. I'm going to be honest, I work for a financial company myself.. With that being said, I always study about trading . To see what it's about or not. I can admit.. I was a bit skeptical on you all's courses at first. Being straight forward. For the price, I still took action and utilized the trading Packages you offer for my 22 yr old little sister's personal Trading Account. I'd Amit.. That she received Quick results and now on her 2nd round. To have a ebook and the step by step letters to teach in the step-by-step directions. Much appreciated. my little sis make upto 13,000USD with just a minimum investment of 1000USD in just 7days of trading. If you wish to invest you can contact her via Email:[email protected] WhatsApp +1 (860) 351-3398"
- Ø.B. /
Facebook /
Sep 19, 2022
Previous
Next
General anesthesia is used for a fat transfer surgery of this nature. It is qualified as an outpatient procedure and usually takes around 2 – 3 hours (this depends on the quantity of fat that is being liposuctioned and reinstated). Liposuction will be performed first to extract fat from targeted locations on the body, such as the stomach, hips, and thighs. This method of fat removal is performed at the highest quality and safety. The fat tissue is protected from the air since it is purified in a closed and sterile centrifuge system. It is during this time viable fat tissue is carefully harvested and put into syringes. The final step is the injection phase, where the healthy fat tissue is reinstated layer by layer followed by a gentle massage to ensure the surface is even and smooth. This step is repeated multiple times until the desired size and shape has been achieved.
Following a Brazilian butt lift, you will be released home to recover. Keep in mind, there are two areas that need to be monitored — where the fat was liposuctioned and your enhanced buttocks. Both areas will have some overall discomfort and swelling. Patients should try their best to not place additional weight on the buttocks for around two weeks following surgery. As soon as the swelling has gone away, results are visible, but usually, the full outcome is seen in about 4 – 6 weeks. Your rear end will look curvaceous and shapelier. Even better, the body parts that had liposuction may make your result more dramatic if it was implemented on the hips or lower back/flanks section.
Frequently Asked Questions
How much does a Brazilian butt lift cost?
The total cost for your Brazilian butt lift (BBL) will include both the liposuction and fat transfer surgery, facility fees, anesthesia, as well as pre- and post-operative care. When Dr. Lawrence has created your surgical plan, she will be able to estimate your costs. We want you to concentrate on getting the results you want from a doctor you trust, like Dr. Lawrence, so we'll work with you to make your Brazilian butt lift easier to afford. Marisa Lawrence Plastic Surgery accepts many payment methods and we can help you find low-interest financing.
Should I get implants or a fat transfer?
To improve the shape and size of your butt, you can choose butt augmentation with either implants or a fat transfer (the Brazilian butt lift). During your consultation, Dr. Lawrence will explain both options and help you decide which fits your body and goals. She will also examine your body to determine the areas that would best benefit from liposuction (typically the back, stomach, or thighs). If you have a low body fat percentage, you may not be a candidate for a Brazilian butt lift.
How long will my results last?
While some fat may be reabsorbed after the Brazilian butt lift, most of the fat will remain in your buttocks for a long time. To maintain your results, you should keep your weight steady since significant weight gain or loss will alter the results of your Brazilian butt lift. This is why Dr. Lawrence highly recommends you be at or near a healthy, stable weight before your Brazilian butt lift so it is easy for you to maintain.
How can I recover faster after a BBL?
If you want to minimize your healing time after a Brazilian butt lift, Dr. Lawrence or a member of her team will give you post-operative instructions and tips. You will need to avoid sitting on your butt for at least two weeks as the area heals. Dr. Lawrence recommends you buy a donut-shaped or nursing pillow that allows you to sit so the pressure is on your thighs instead of your butt. Short walks and light stretching can improve your blood circulation and decrease inflammation. Dr. Lawrence may also recommend a lymphatic drainage massage to help your body heal.
Will a Brazilian butt lift remove loose skin?
The name of the surgery, Brazilian butt lift, is deceiving because it isn't actually a butt lift (gluteoplasty), which corrects excess skin from your butt. However, the new volume added to your butt during a BBL may fill some loose skin. If you are concerned about moderate to severe excess skin in your buttocks, you may want a butt lift with your Brazilian butt lift. Dr. Lawrence can go over your options based on your goals and physical exam during your consultation.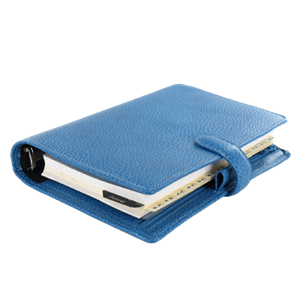 Plan Your Procedure
Average Cost

$6,000

-

$10,000

Recovery Time

7 – 10 Days

Average Procedure Time

2 – 3 Hours

Post-op Follow-up

1 Week

Procedure Recovery Location

Outpatient
Contact Us
The Brazilian butt lift procedure is so popular because it allows people the chance to get the round and shapely buttocks they have always wanted. With the world around us focusing in on a healthier, round backside, the Brazilian butt lift has quickly become one of our specialties at Marisa Lawrence Plastic Surgery. If you are looking to attain an enhanced fullness to your buttocks and are looking for a natural alternative, we invite you to contact Marisa Lawrence Plastic Surgery in Atlanta, GA to make an appointment with Dr. Lawrence.
Related Procedures