If you are bothered by how your skin looks because of dark spots, fine lines, or sun damage, Marisa Lawrence Plastic Surgery can offer you a skin consultation at our Atlanta, GA office to see if you could benefit from intense pulsed light therapy (IPL). An IPL photofacial is a treatment that rejuvenates the skin for adults with hyperpigmentation and wrinkle problems on their face and neck. IPL may not be an invasive procedure, but it can be very effective and produce amazing results. Double board-certified plastic surgeon Dr. Marisa Lawrence and our licensed aesthetician send intense wavelengths of light that warm the skin just enough to set off the natural regeneration process and boost collagen production. As the added nutrients take effect, you should see a healthier layer with a more even tone and decreased spots of pigmentation.
IPL Reviews
"I highly recommend Dr. Lawrence. I've had several procedures done by her over the years and have been extremely satisfied with everything. I will continue to go to Dr. Lawrence and recommend her for all cosmetic procedures (wether injectables, photofacials  or more invasive cosmetic surgery). Dr. Lawrence and her staff are truly the best and listen to the patient wants and needs and strive to achieve satisfactory results each and every time. 5 stars."
- G.K. /
Yelp /
Oct 17, 2018
"Skilled professional surgeon and I would highly recommend her! - I had multiple procedures by Dr. Lawrence after losing a massive amount of weight following WLS. I found Dr. Lawrence to be a very professional surgeon with a kind and caring bedside manner. Being a women she understood my concerns with the surgeries and the outcome I was looking for. She is an artist and knew how to sculpt my body and make me look and feel good about myself. I am VERY HAPPY with my outcome and would highly recommend her! Her staff was also very friendly and helpful!"
- Anonymous /
Vitals /
Jun 03, 2015
"Excellent, compassionate surgeon - Our 38 year old went to Dr. Lawrence for an abdominoplasty and butt lift. He had lost 110 lbs and wanted to get rid of the excess skin. Dr. Lawrence was able to get his insurance to pay a large % of the cost. The surgery went well but overnight during his stay, he developed extreme nauseau and chills. Blood tests showed his hemoglobin had dropped dramatically. He was immediately transferred to the main hospital and underwent multiple diagnostic tests. He wound up being in the hospital for almost 3 wks, had a 2nd surgery to drain excess fluids and search for a source of bleeding. He was sent to ICU for more one on one monitoring of his drains and blood/fluid output and was seen by several specialists. Through it all, Dr. Lawrence was extremely kind and caring, let him text her at all hours, came to see him several times day and night and called us to reassure us. We were needing to leave to go out of state but were not sure if we should leave him. Dr. Lawrence said "go mom-- I'll take good care of your son" and she did. We still are awaiting results from further tests to see what happened=they suspect it was a clotting factor and it may be that we will never know. It was not a surgical error. We highly recommend Dr. Lawrence!!!"
- Anonymous /
Vitals /
May 15, 2013
"Dr. L made me look like a superstar. She saved my marriage. Her staff is the best in Atlanta, they are amazing with toning with the cool sculpting machine. Her Botox parties make all of my friends look great and for an even better price. She's the best plastic surgeon in Atlanta and cares deeply about her patients. She saw me everyday I was in the hospital multiple times."
- S.E. /
Healthgrades /
Jul 01, 2017
"best team for anything aesthetic or reconstructive!!! - Atlanta, GA - Dr Lawrence and her team have given me the best experiences for injectables, laser treatments (IPL, hair removal) and chemical peels. When the day comes to have plastic surgery (I am still in the preventative phase!), I will have Dr. Lawrence do the procedures. Dr. Lawrence is double board certified in general and plastic surgery and donates her experience and time to do mission work around..."
- M. /
RealSelf /
Sep 17, 2014
Previous
Next
An IPL photofacial works deep within the layers of your skin to treat many complexion blemishes (especially sun spots and brown lesions) with little or no recovery needed. Ideal candidates for an IPL photofacial at Marisa Lawrence Plastic Surgery may have several problems with their skin, including sun damage, rosacea, hyperpigmentation (brown spots), wrinkles, rough texture, large pores, flushing, freckles, age and sun spots, or spider veins. Dr. Lawrence will assess your skin to see if you are a candidate for an IPL photofacial during your private consultation.
A photofacial is done inside our Atlanta, GA office in about 20 – 30 minutes in one of our minor procedure rooms (if performed alone). To start the process, our licensed aesthetician will clean and dry the skin to be treated before covering your eyes with shields. The photofacial is administered using a handheld device that passes over the skin while emitting pulses of laser energy. While most patients will feel some discomfort during the photofacial, it is generally tolerable for the quick treatment time.
There is no recovery period associated with an IPL photofacial, but you will leave your appointment with your skin a little red and inflamed. This will go away on its own in about a day — it can be concealed with makeup if you want. Our team recommends patients use an ointment on the skin to decrease irritation and speed healing. It also helps to take anti-inflammatory medication to help ease swelling. After several days, the irregularities that rested under the skin will come to the surface and then begin to flake off. It's crucial to keep your skin protected from the sun at all times after an IPL photofacial and to not pick at your skin while it heals. While you should see visible results after the first session, your skin will attain the best results after several photofacial sessions. Dr. Lawrence recommends approximately 3 – 6 treatments scheduled around once a month at Marisa Lawrence Plastic Surgery.
Frequently Asked Questions
How much does IPL cost?
IPL treatment plans are highly customized to meet the needs of the patient. As every patient case is unique, so is the cost of the treatment. Marisa Lawrence Plastic Surgery offers occasional specials and accepts many forms of payment to help you afford your session. During your consultation, we will help determine your cost by estimating the number of treatments needed for optimal results.
How quick are the results from IPL?
While the best results will be realized approximately a month after your last session, improvements can be seen after each treatment. Typically, patients respond differently to each treatment session. Patients will see a gradual improvement of redness, blotchiness, sun spots, and age spots over time.
What are the possible side effects of IPL?
Mild side effects, such as minor swelling, redness, and superficial blisters, are typical side effects of IPL that subside on their own within a few days of the procedure. Severe side effects are uncommon and unlikely. You will not experience sensitivity to the sun but should limit exposure in the future so as not to affect your results. Excessive sun exposure can lead to redness, brown spots, wrinkles, and skin cancer.
Do I need to prep for IPL?
To prepare for your IPL treatment, Marisa Lawrence Plastic Surgery recommends avoiding self-tanners and limiting sun exposure about a month before your session. Patients should also stop taking acne medications, like minocycline, tetracycline, doxycycline or Retin-A/Renova, several days before each treatment. Between sessions, you should protect your skin with sunscreen each time you will be exposed to the sun.
Why so many sessions?
Multiple IPL sessions provide the longest-lasting results. In addition, a full series of IPL photo rejuvenation sessions are required in order to provide gradual, natural-looking improvement without damaging the patient's skin.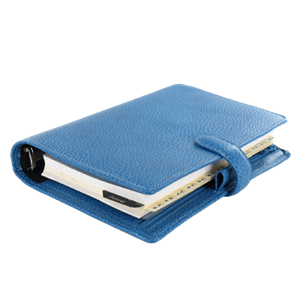 Plan Your Procedure
Average Cost

$150

-

$725

Recovery Time

None

Average Procedure Time

30 Minutes – 1 Hour

Post-op Follow-up

4 Weeks

Procedure Recovery Location

Office
Contact Us
You probably didn't worry too much about your skin when you had clear skin, but now that environmental damage, including wrinkles, brown spots, and other problems are developing, you now may be interested in treatments that correct your appearance. We invite you to learn more about photofacial treatments by calling our Atlanta, GA office and scheduling a skin examination with Dr. Lawrence. With photofacial treatments at Marisa Lawrence Plastic Surgery, we can go deep within the layers of damaged skin to help create a youthful glow and a smooth complexion.
Related Procedures
Related Posts