Despite how much you watch what you eat and exercise, you might still be bothered by pockets of fat that prevent you from feeling confident in how you look. Marisa Lawrence Plastic Surgery in Atlanta, GA is proud to offer the latest methods to safely eliminate fat from areas of concern on the body. Surgical liposuction is a body contouring procedure that reduces fat from the abdomen, hips, thighs, and buttocks to produce a leaner appearance. This fat removal surgery procedure can be blended to treat several body parts. During your initial visit, double board-certified and fellowship-trained plastic surgeon Dr. Marisa Lawrence will examine areas of your body you wish to address so you can reach your cosmetic surgery goals. Our goal is for you to look and feel amazing.
Liposuction Reviews
"Fantastic surgical results! - I am 59 y.o. and have now had several surgeries by Dr. Lawrence. First of all, she listened to what I wanted and added her expertise. My results are fantastic. I couldn't be happier. She removed breast implants and did a lift, abdominal liposuction with a fat transfer to my butt. Several months later I had an upper eye lift. Dr. Lawrence along with her staff provide an exceptional experience. And, I have never had to wait in the waiting room for any of my appointments. They are always on schedule. Lisa is great with fillers as well! Highly recommend!"
- Anonymous /
Vitals /
Feb 12, 2018
"Dr Lawrence is the type of dr a women should trust... I been to many different surgeons but dr Lawrence was the ONLY one that made me comfortable... she dis my breast, my liposuction, fat transfer to my butt and also my tummy tuck. And I'm very impressed with her work! My breast look amazing and my butt looks a lot better and also my tummy is extremely flat. My waist is snatched she gave me a figure I always wanted! I give an A and I will be back for more. Thank you"
- T.G. /
Healthgrades /
Apr 06, 2017
"Sculpting my Revision - Dr. Lawrence was excellent. Her staff is a pleasure. She understood my problem and tried to fix the best solution for me. I had a previous breast revision and due to some issues, my left side was not even. So she came back with an option to do liposuction and transfer it to resculpt my breasts, giving me a more youthful look and reducing my chubby spots. We're only a little more than a week out from surgery and can see a much more positive results, great experience. I am so glad that she was able to work with me and relieve my stress."
- O. /
RealSelf /
Feb 18, 2020
"I was looking to get what trans* individuals refer to as "top surgery" with Marisa Lawrence. It was advised that a method called "Laser Liposuction" would work best for me as they used that method on men who had gynecomastia. They wound up doing a combination of laser liposuction and periaereolar; that is, incisions below both nipples were made and extra breast tissue was removed to sculpt my chest in the most masculine form possible. I had this surgery done before being on testosterone for very long (I had been undergoing HRT for about 2.5 months before surgery) so my pectoral muscles were not yet fully developed. I was pleased with my results in that my chest looked as perfect as I could have imagined. A bonus effect of the surgery that they reassured me of the fact that the laser reduction would shrink/reduce the sensitivity of my nipples as well which was something that concerned me. The staff is extremely LGBT friendly and I would highly recommend this business practice to anyone looking to get a similar surgery or even full mastectomy for larger breasts (I had small breasts to begin with). My partner also got a non nipple sparing mastectomy and it looks phenomenal now. Their instructions for healing were fantastic and I wound up with nearly non-existant scars. I am guessing they will fully disappear in a matter of time. Thank you, Marisa Lawrence, for helping me get one step closer to becoming the person I've always wanted to be."
- S. /
RealSelf /
Jun 19, 2017
"Sculpting my Revision - Dr. Lawrence was excellent. Her staff is a pleasure. She understood my problem and tried to fix the best solution for me. I had a previous breast revision and due to some issues, my left side was not even. So she came back with an option to do liposuction and transfer it to resculpt my breasts, giving me a more youthful look and reducing my chubby spots. We're only a little more than a week o..."
- O. /
RealSelf /
Oct 23, 2020
Previous
Next
Liposuction is a terrific procedure for individuals who are at a healthy weight but have troublesome areas of fat that are difficult to rid, even with the most healthy lifestyle. Men and women interested in liposuction should have healthy skin because liposuction does not address stretched-out skin. It is also important to know that liposuction is not a solution for losing weight. Women having liposuction should have no plans to become pregnant again as this could compromise the lasting outcome. During your initial consultation, Dr. Lawrence will discuss realistic expectations.
This treatment is performed as an outpatient procedure using general anesthesia. A very small incision is made in the skin and a cannula will be placed. A cannula is a special tool that helps loosen the fat as it is being vacuumed out. Once the desired amount of fatty tissue has been eliminated, Dr. Lawrence will close the incision. Depending on the number of areas being treated, your surgery could last 1 – 3 hours. In the dedicated recovery area, your post-op nurse will help manage any discomfort and care for your incisions until your discharge.
You may need to stay at home for recovery from liposuction surgery for 1 – 3 weeks, depending on the number of sections treated and the size of the treatment area. It is normal to see swelling and bruising for 1 – 2 weeks, and you can have the sutures removed 7 – 10 days post-operation. What is most important after having any surgery is to allow your body time to rest and recover. When you decide to return to work after your procedure, you should remember to minimize stress and strenuous activity. To build up your strength, stick to walking and light workouts as recommended by Dr. Lawrence. Keep in mind, you may see some changes after six weeks, but it takes 6 – 10 months before your new body shape and contour is attained.
Frequently Asked Questions
How much does liposuction cost?
Your cost for liposuction will vary based on the technique being used and the number of areas being addressed. During your consultation, Dr. Lawrence will develop your personal liposuction surgical plan based on your needs and goals. She will also take into consideration your budget. Once your plan is developed, estimated costs can be discussed. To make your surgery affordable, Marisa Lawrence Plastic Surgery accepts many payment options and we can help you find low-interest financing.
What about nonsurgical liposuction?
Thanks to modern advancements, there are many nonsurgical options to reduce fat. Some popular methods are CoolSculpting and Kybella. While these nonsurgical treatments may help reduce small amounts of fat, liposuction is best for most patients. Liposuction surgery delivers more consistent and dramatic results. Talk to Dr. Lawrence about nonsurgical options during your consultation. She will go over the benefits and drawbacks of both methods and help you decide which is best for your needs and goals.
What about cellulite and loose skin?
Surgical liposuction only addresses excess fat in the body. If you have loose skin, Dr. Lawrence may suggest combining liposuction with a surgical body lift. Liposuction is often performed with skin tightening surgery, such as a tummy tuck, arm lift, or thighplasty, to produce the best results. For cellulite, there are several nonsurgical and minimally invasive treatment options, including ThermiTight and Cellfina. During your consultation, tell Dr. Lawrence about your concerns, like loose skin and cellulite, so a comprehensive treatment plan can be developed.
Will I have scars?
Since liposuction is a surgical procedure, incisions will be made and stitched. This will cause scars, but Dr. Lawrence does her best to minimize their appearance. This includes making thin incisions in the natural folds of your body or in less visible areas. After your surgery, Dr. Lawrence or a member of her team will teach you how to care for your stitches so they heal flat and eventually fade.
Will my results last?
Before you have liposuction surgery, it's important to be committed to maintaining your results. While liposuction reduces the number of fat cells in your body, you can still gain and lose weight. Dr. Lawrence recommends that you be at or near your ideal weight before having liposuction surgery. Afterward, it is best to stay within 5 – 10 pounds of your post-surgical weight. Pregnancy after liposuction will also alter your results; however, a second surgery or mommy makeover can be performed to refresh your appearance.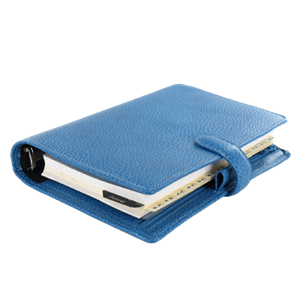 Plan Your Procedure
Average Cost

From

$3,000

Recovery Time

5 – 7 Days

Average Procedure Time

1 – 3 Hours

Post-op Follow-up

1 Week

Procedure Recovery Location

Outpatient
Contact Us
Liposuction at Marisa Lawrence Plastic Surgery offers men and women the opportunity to have bothersome fat diminished almost immediately. Without liposuction, it can be frustrating to gain the slimming results you want. We offer various alternatives for liposuction treatment based on your personal struggles. We invite you to get in touch with our practice in Atlanta, GA and make your one-on-one consultation with Dr. Marisa Lawrence.
Related Procedures
Related Posts